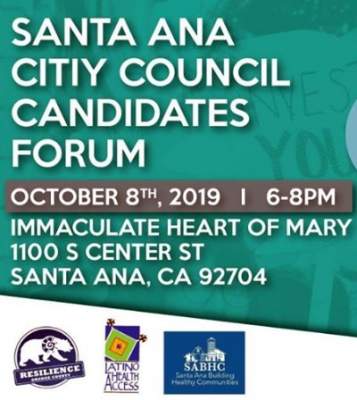 Resilience Orange County, Latino Health Access, and Santa Ana Building Healthy Communities are hosting a Santa Ana City Council Candidates Forum on Tuesday, October 8th from 6 pm-8 pm at Immaculate Heart of Mary, located at 1100 S Center St., in Santa Ana.
The Candidates Forum will be moderated by Norberto Santana, publisher of the Voice of OC.
Submit your questions for the candidates here.
All The Candidates Have Been Invited!
Parking is available on-site. Spanish Translation Will Be Provided!
As a non-profit organization, we do not endorse or support any candidates or political parties *