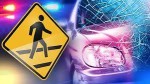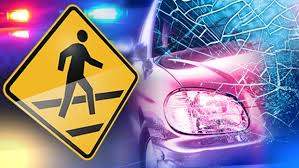 A person was found dead after being run over several times early Monday morning on the 5 Freeway in Santa Ana, according to the L.A. Times.
The CHP started getting calls at about 1.am. after at least one driver reported that they had run over something that might have been a body, on the northbound 5 Freeway at the 22 Freeway, adjacent to William Elridge Park, just north of the MainPlace Mall, the Discovery Cube and the Santiago Creek – where dozens of homeless people camp out illegally.
Here's what to do if you are involved in a car accident. If you or someone you know has been in an accident contact Sasooness Law Group, APC
Office: 818-922-7700 Cell: 714-912-2520 (text or call) Email: mroyer@saslg.com www.saslawgroup.com
The CHP later confirmed that the body was in the No. 2 lane and it was struck by several vehicles.
There were also unconfirmed reports that the victim had jumped from the 22 Freeway onto the 5.
The Orange Police Department said it had been in contact with the person, who had been walking the streets of Orange not far from where the body was found.
The incident resulted in the closure several lanes of the 5 Freeway that were finally reopened at about 3:30 a.m.