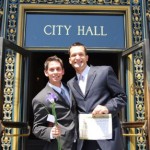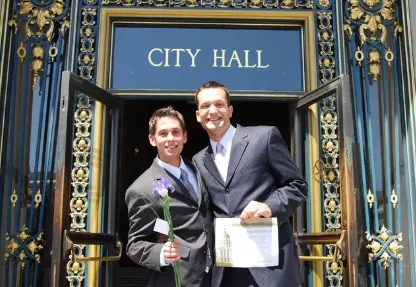 FOR IMMEDIATE RELEASE
Special FREE Movie Night at Church of the Foothills: "8: The Mormon Proposition"
Isn't it time for Santa Ana to have a voice on the O.C. Board of Supervisors?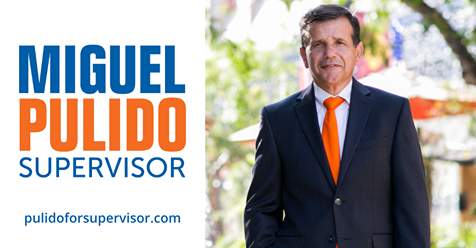 Paid for by Miguel A. Pulido for Supervisor 2020 (ID #1422663)
Santa Ana, California (August 30, 2010) – The Church of the Foothills is very pleased to announce a special FREE screening of "8: The Mormon Proposition." Filmmaker and ex-Church of Jesus Christ of Latter-day Saints member Reed Cowan's film is a scorching indictment of the Mormon Church's historic involvement in the promotion & passage of California's Proposition 8 and the Mormon religion's secretive, decades-long campaign against LGBT human rights. The screening will take place on Tuesday September 14th,
from 7PM-9PM, in the Church of the Foothills Fellowship Hall.
Did you slip and fall? Find out what your rights are and get a free consultation. Call 888-222-8999. Saslawgroup.com https://www.facebook.com/SasoonessLawGroup/
Church of the Foothills is located at 19211 Dodge Avenue at Newport, Santa Ana, CA 92705. For more information, please call 714.544.1319.
###
ABOUT CHURCH OF THE FOOTHILLS
Church of the Foothills (ChOTF) has been "Open and Affirming" of the LGBT community for many years, and offers monthly LGBT fellowships, with a variety of exciting events planned. Additionally, Church of the Foothills was profiled in the Orange County Register for performing one of the first legal same-gender church weddings in Orange County and provides ceremony services for committed couples.
A dynamic and progressive church affiliated with both the United Church of Christ and the Disciples of Christ, ChOTF offers a variety of opportunities for mission, service and fellowship, with Sunday worship beginning at 9:00 AM.
For more information on Church of the Foothills, please contact them via phone 714.544.1319 or online at www.chotf.org.
Church of the Foothills is located at 19211 Dodge Avenue at Newport, Santa Ana, CA 92705. Phone: 714.544.1319.
###
Contact: Kergan Edwards-Stout
Phone: 714.552.2348
Email: proud2bedad@yahoo.com or chotfona@gmail.com