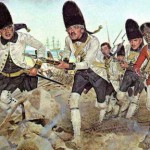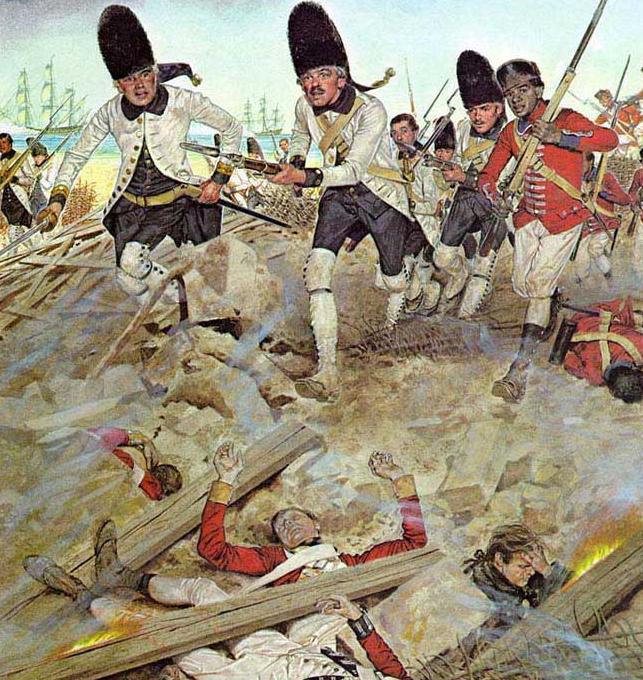 The entire Southwestern U.S. was stolen from Mexico by the U.S., yet Mexican Americans, and a fair amount of Mexican immigrants, love celebrating the 4th of July here in Santa Ana, which is one of the few cities left in Orange County where you can buy and use legal fireworks.
You see, Mexicans love the idea of independence too.  They defeated both the Spanish and the French, on their soil.  And they have remained proudly independent ever since.  They are in fact celebrating 200 years of independence this year.
What few Americans remember today is that Spain, and its Mexican and New World territories, helped the American patriots to defeat England.  In fact I would say that without their help we would be living in a British satellite today.  Here are a few facts to consider, from this online source:
Spain helped the Patriots in four ways, but not openly: money loaned, money given; a clandestine world trading company to provide war materiel and to bring European military leaders to America; opening literally a second front; and sending Spanish observers to America.
The first recorded moneys were two million livres in hard currency and war materiel. Thus, the United States currency, the Continental, was secured by Spanish silver dollars. Two additional sums were noted: the first, $74,087.00, was loaned to Patriots Oliver Pollock and Thomas Willing and, second, $174,011.00 to John Jay, United States Emissary to Spain. Another source was King Carlos III's August 17, 1780 Royal Order asking Spanish and Indian males in the Americas to donate two dollars and one dollar respectively in equivalent goods, the records of which were sent to Mexico City for distribution — a mystery of history not quite solved, although rumors abound. Fr. Serra, Father President of Alta California, called this a "war tax." Alta California sent $4,216.00.
This project provided war materiel and brought European military leaders to the Patriots through a "dummy" world trading company — Roderique Hortalez et Cie. Based in Paris, but operated out of St. Eustatius in the Lesser Antilles, the Bourbon Kings of Spain and France each provided one million livres to start the company in May of 1776, six weeks before the Declaration of Independence. The materiel and leaders were sent via ships from St. Eustatius to Portsmouth, New Hampshire; Philadelphia, Pennsylvania; Charleston, South Carolina and New Orleans in the Spanish Province of Louisiana, then up the Mississippi and Ohio rivers and across the Braddock and Bedford roads. For example, Patriots received this support for the Battle of Saratoga and during the Northwest campaigns led by George Rogers Clark. Baron F. W. Augustus von Steuben was brought to Valley Forge with these funds as were Casimir Pulaski, Thaddeus Kosciuszko et al for other Patriot activities.
Spain literally started another military front against the British as soon as war was declared in 1779. Governor of Louisiana, Count Bernardo de Galvez, received orders to take back forts the Spanish had lost to the British in 1763. September 6, 1779, Galvez took Ft. Bute at Manchas in the Mississippi River Valley with no losses to Spain. Taking the fort at Baton Rouge was a more formidable task, but the Spanish captured it September 20. Galvez next secured the peaceful surrender of Natchez October 5. The next year, Galvez led his forces to capture Mobile, West Florida. The attack on Pensacola in 1781 was on land and sea with Galvez Commander-in-Chief; however, Joseph Calvo de Irazabel led the fleet from Havana. Pensacola proved to be the most difficult of the three-year campaign, although, again Spain triumphed. There was one more battle between Spain and Britain May 8, 1782 when Spain regained the Bahamas from England. Although more military action was planned, negotiations for the Treaty of Paris 1783 had begun, and hostilities ceased in the Atlantic and along its seaboard. Protection of Spanish treasure ships from British pirates continued from the Spanish Main (Cartegena and Bilboa to Havana to Cadiz) and from Manila to the Sandwich Islands (Hawaii) to Acapulco.
Much less is known about major military actions in the Pacific. Since 1768, Spain had a major port and shipbuilding center at San Blas on the west coast of Mexico in addition to Acapulco. More than 20 ships plus treasure galleons operated on a regular schedule supplying Pacific Coast missions, presidios and pueblos as well as trading up and down the coast, across the Pacific and in the Far East. Skirmishes were reported between Spanish and British ships during the American Revolution. Explorations of the northern Pacific also took place in what is known today as Vancouver Island, Glacier Bay, Prince William Sound and Unalaska where lands were claimed and lookouts established for Russian and English ships.
One of the greatest impacts of the Spanish navy was keeping the English in the Caribbean and Gulf of Mexico from reinforcing Cornwallis at Yorktown October 1781.
These were sent to United States in much the same way that the Patriots sent Commissioners to Europe. The first and best known was Juan de Miralles who became a partner in the trading firm of Robert Morris and Thomas Willing. Miralles and George Washington also became personal friends and professional correspondents.
Click here to read the rest of this article about how Spain helped the American Patriots to defeat the British.