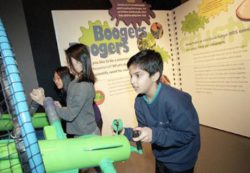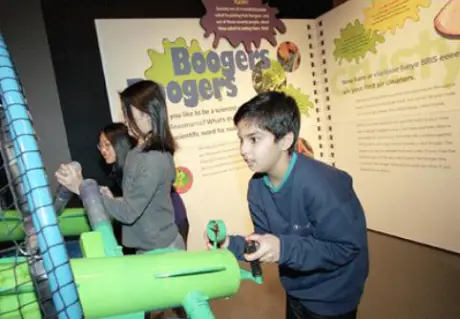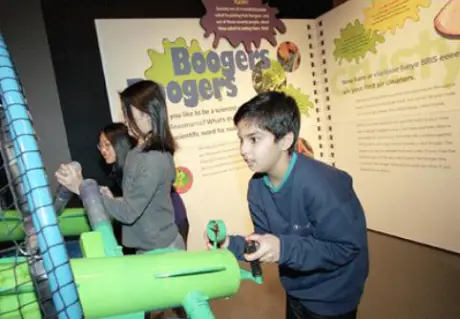 You can go to the Discovery Science Center for free today, if you reside in Santa Ana.  They are located at 2500 North Main Street, in Santa Ana, just north of the 5 Freeway.  They are open from 10 am to 5 pm today.
Here are their current exhibits: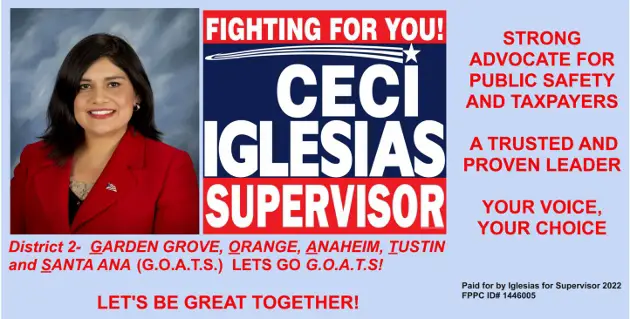 Discovery Science Center "Grossology"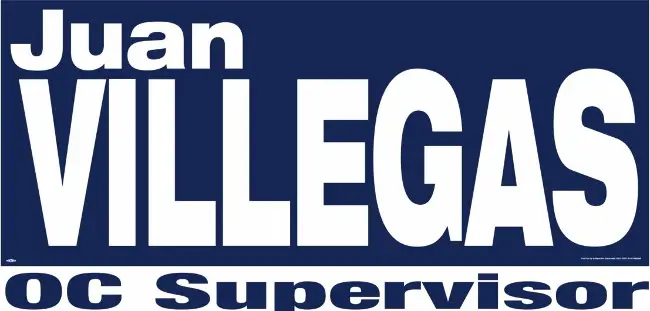 MAY 29, 2010 – SEPTEMBER 12, 2010 GROSSOLOGY Explore the good, the bad and the downright ugly about how your body works at Grossology: The (Impolite) Science of the Human Body at Taco Bell Discovery Science Center in the summer of 2010.  
Discovery Science Center "Tinkertoy"
June 5, 2010 – September 26, 2010
There's no limit to what you can do when you use teamwork and creativity in Tinkertoy: Build Your Imagination, a new traveling exhibit based on the classic building toy adored by generations of children. The exhibit features Tinkertoy in educational and fun activities inspired by GE's successful "Imagination at Work" campaign – showing how innovation can positively influence everyday life and create solutions to real work challenges. Children will be immersed in creative exhibit environments where they can experiment with design, architecture and engineering, including the design studio, power plant, machine shop, think tank and more!
Boeing Rocket Lab: Now Open!
Blast off with Discovery Science Center as we celebrate the opening of Boeing Rocket Lab- the first exhibit inside the giant cube! Be the first to experience a simulated rocket launch INSIDE the Cube… it's a must-do to kick-off your family's Fourth of July weekend!
It's out of this world fun at Discovery Science Center's new, permanent, exhibit, Boeing Rocket Lab. Discover your inner astronaut; it doesn't take a rocket scientist! Boeing Rocket Lab is designed for kids (and kids at heart) who love all things space, and want to learn about the science of space, rockets, and engineering.