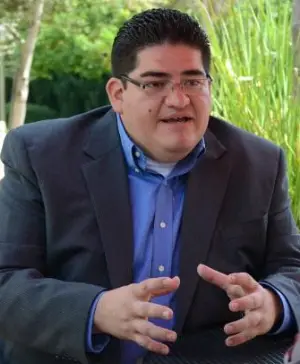 I received a tip this week that forces allied with Orange Clerk-Recorder Tom Daly are looking for pictures of one of his Democratic opponents for the 69th Assembly District, Julio Perez, a labor consultant.
What sort of pictures?  They want pictures of Perez riding a car in the Santa Ana parade.  Not just any car – it was a car that was entered in the parade by the Institute for Mexicans Living Abroad, of which Perez is an elected board member (OC Weekly).
The purpose of the Institute of Mexicans Abroad (IME) is to promote strategies, integrate programs, gather proposals and recommendations of the communities, their members, their organizations and advisory bodies, aimed at raising the living standards of Mexican communities in the abroad, as well as implement the guidelines issued by the National Council for Mexican Communities Abroad, according to Wikipedia.
I am no fan of Perez due to his excessive support for labor, but it is beyond wrong for any Democrat to attack him due to his support for his fellow Mexicans.
I warned you all about Daly.  Click here to read more about him.
Daly can of course absolve himself of the blame for this attack by having his pals do it via a Political Action Committee…