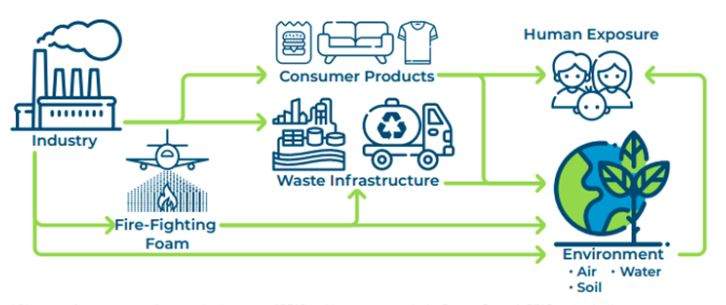 Santa Ana neighbors are invited to a community meeting with Orange County Water District (OCWD) and City of Santa Ana Public Works Water Resources teams to learn about PFAS and the construction of a treatment facility in Mabury Park.
PFAS are a group of man-made chemicals that includes PFOA, PFOS, GenX, and many other chemicals. PFAS have been manufactured and used in a variety of industries around the globe, including in the United States since the 1940s. PFOA and PFOS have been the most extensively produced and studied of these chemicals. Both chemicals are very persistent in the environment and in the human body – meaning they don't break down and they can accumulate over time. There is evidence that exposure to PFAS can lead to adverse human health effects.
OCWD and Santa Ana are working together to rapidly implement a treatment system to get groundwater supplies back online as soon as possible, maintaining the safe, high quality water that Santa Ana is committed to providing. As such, OCWD will soon begin construction on a series of treatment facilities to treat PFAS at four wells in the City.
Virtual Meeting set for Tuesday, October 12, 2021, at 6 p.m. to 7 p.m.
Join via computer: https://ocwd.zoom.us/j/94148993585?pwd=Mm5zZE1uWXk3Uk1YQUtZeGtCZTlrQT09
Join via phone: Dial +1 346 248 7799 and enter Meeting ID: 941 4899 3585 and Passcode: 578075
Spanish and Vietnamese translation will be available both in person and virtually.
To view the meeting flyer click here. For more information or project updates, please call the OCWD Construction Hotline at (714) 378-8244 or email info@ocwd.com. To learn more about PFAS visit www.ocwd.com/what-we-do/water-quality/pfoapfos/.