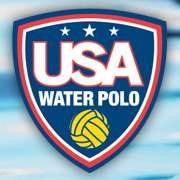 FOR IMMEDIATE RELEASE
FOR A BRIGHTER FUTURE: Santa Ana Family YMCA and Segerstrom High School Named Official Training Site of the USA Water Polo Men's National Team Through the 2016 Olympic Games
The Santa Ana Family YMCA has partnered with the Santa Ana Unified School District and USA Water Polo to make the pool at the Santa Ana Family YMCA and Segerstrom High School the official training site of the USA Water Polo Men's National Team. This partnership will run through 2016 and the Summer Olympic Games in Rio de Janeiro, Brazil. "I want to thank the Santa Ana Unified School District and the YMCA of Orange County for offering a fantastic training location for our Men's National Team," said USA Water Polo Men's National Team Head Coach Dejan Udovicic. "I look forward to calling the pool at the Santa Ana YMCA and Segerstrom High School home for the next two years as we prepare for the 2016 Olympic Games."
"The Santa Ana Unified School District and the Santa Ana YMCA will be tremendous partners for us. They not only have excellent facilities, but they understand what is necessary to support winning programs. For our part, we are delighted to be in a campus environment, where the energy of the student body will create a very positive vibe. With our women training at Los Alamitos and our men at Segerstrom HS/Santa Ana YMCA, we believe we have secured the necessary stability to make our best showing at the 2016 Olympic Games", says Christopher Ramsey, USA Water Polo Chief Executive Officer.
"The Santa Ana Unified School District is thrilled about the partnership with the USA Men's Water Polo Olympic Team and the YMCA and the educational and social opportunities that it will provide to our students," said Rick Miller, Ph.D. Superintendent of the Santa Ana Unified School District.
A ceremony commemorating the partnership will take place on Wednesday, May 14th at 10:00 AM on the pool deck. For more information, visit ymcaoc.org/sa or call 714-444-4004.
###
ABOUT YMCAOC: At the Y, strengthening community is our cause. With a focus on youth development, healthy living and social responsibility, the Y serves Orange County through six (6) Health & Wellness centers (Laguna Niguel, Newport Beach, Mission Viejo, Fullerton, Yorba Linda, and Santa Ana) and over 50 Afterschool Program centers. YMCA programs celebrate and honor common values of respect, responsibility, honesty, and caring by infusing character development into the foundation and practice of all our programs; from youth sports and group exercise classes to parent/child programs and community services– Y programs build healthy spirit, mind, and body for all. The YMCA of Orange County is a nonprofit, charitable organization that serves the entire community. Donations support our scholarship program and Our Promise – To strive to keep programs open for all. Whether you are looking to get fit, give back, or meet new friends, the Y has something for you! JOIN PLAY GIVE VOLUNTEER www.ymcaoc.org
ABOUT USA WATER POLO: USA Water Polo, Inc. is the national governing body for water polo in America, overseeing our United States Olympic program as well as 20 different championship events annually, such as Junior Olympics and Masters National Championships. With more than 40,000 members, USAWP is also the sanctioning authority for more than 500 Member Clubs and more than 400 tournaments nationwide. USAWP is committed to the development of the sport throughout the US. It fosters grass-roots expansion of the sport, providing a national system of affiliated clubs, certified coaches and officials. Learn more at www.USAWaterPolo.org.
###
Contacts:
Lillie Davis (for media), ldavis@ymcaoc.org, 714-508-7640
Greg Mescall (for USAWP), gmescall@usawaterpolo.org, 714-500-5455
Deidra Powell (for SAUSD), Deidra.powell@sausd.us, 714-558-5555