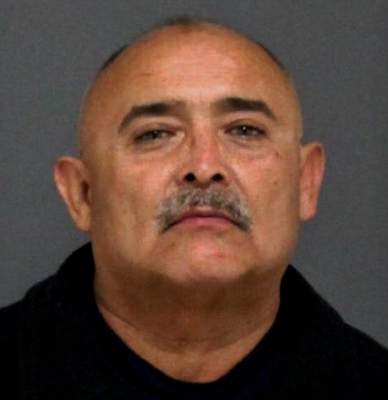 Patrick Andrew Ceniceros, 61, of Tustin, is heading to prison for 18 years to life after being sentenced on Friday for setting a five-alarm arson fire last year at a Tustin apartment building killed a pet dog and displaced about 100 residents. He was given credit for 599 days in custody which means he will get out of prison even sooner.
Ceniceros pleaded guilty on May 24 to aggravated arson with property damage in excess of $8.3 million, arson of an inhabited structure, arson of property and cruelty to animals, all felonies. He also admitted sentencing enhancements for using an acceleration device in an arson.
He was previously convicted for attempted murder in October of 2009 in San Bernardino County, and served 8 years in prison for that crime.
Ceniceros set the fire when the residents were asleep, which could have killed many of the apartment's residents. The fire was reported at about 3 a.m. at Chatham Village apartments at 15751 Williams St., near McFadden Avenue. The fire burned so intensely that it caused the apartment's roof to collapse. The fire started on the first floor but quickly grew into the second floor and the attic. It took almost five hours for 120 firefighters to finally extinguish the arson fire.
Ceniceros has been in jail since Feb. 12, 2020, after he made incriminating statements when he was interviewed by OCFA investigators about the blaze.
The apartment building was considered to be a total loss even though some of the lower units were not burned as those units were damaged by the water and smoke.