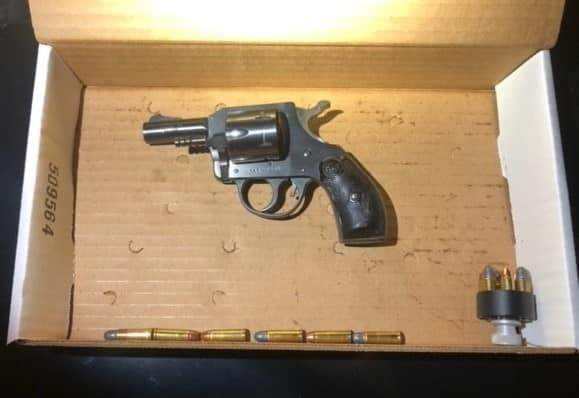 SAPD MET police detectives observed a vehicle occupied by three subjects driving at a high rate of speed in the area of 5th Street and Laurel Avenue.
A traffic stop was initiated and the front passenger fled on foot towards a side yard. The suspect discarded a loaded speed reload on the ground and threw a revolver over the alley wall prior to being taken into custody.
All occupants of the vehicle were subsequently detained. During the investigation, detectives discovered the vehicle was wanted for an Assault with a Deadly Weapon incident that occurred on 3/28/21. The firearm recovered was also loaded with live ammunition matching the live ammunition from the speed reload collected.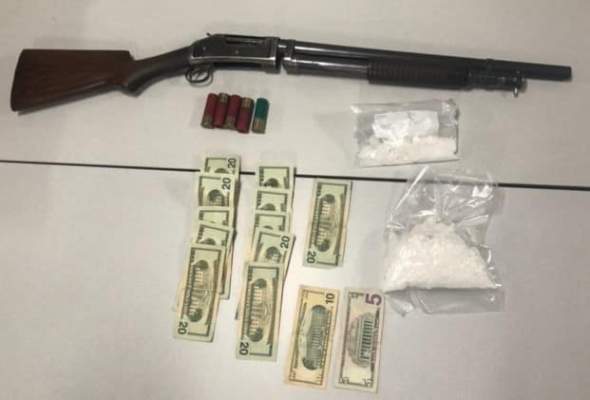 MET Detectives conducted a traffic stop in front of the Hampton Inn Hotel. They contacted the driver who was on formal Probation with search and seizure terms.
During their investigation, the driver admitted to possessing narcotics inside his vehicle. A search of the vehicle revealed over half a pound of methamphetamine (304 grams). A loaded 12 gauge shotgun was recovered from the suspect's hotel room.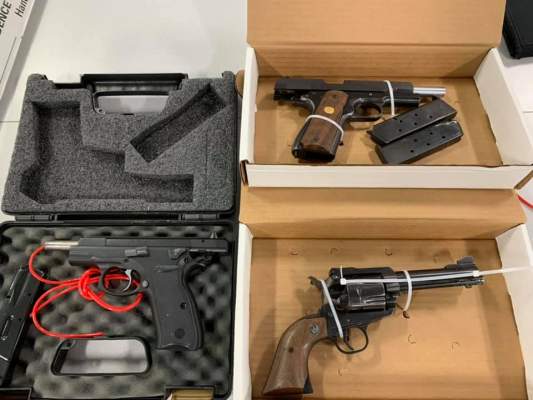 While completing a follow up on a recent arrest of an active gang member in possession of firearms, Gang Detectives recovered a .357 revolver, semi-auto 9 mm pistol, and a Colt .45 semi-automatic pistol.