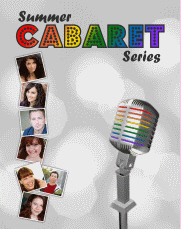 SUMMER CABARET SERIES
Theatre Out's best and brightest singers take the stage on Sundays begining June 12 for solo cabaret shows that sample some of their favorite songs. You won't want to miss a single one!
Only $10 each! Performances Start at 6:30pm on Sundays!
June 12 – Michelle Hernandez
June 19 – Alissa Sanchez
June 26 – Billy Rodriguez
July 10 – Colleen Wilson
July 17 – Kami Seymour & Carlos Martin
July 24 – Andrea Dennison-Laufer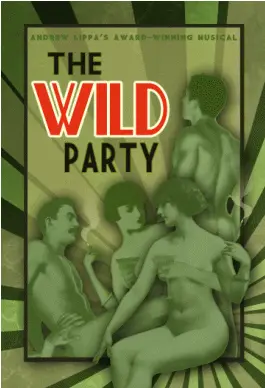 Andrew Lippa's musical The Wild Party
June 3 – July 2
The summer heats up with Andrew Lippa's sexy and sultry musical. Queenie's ambition and sensuality drive men and women mad. All she wants is a party, what she gets is so much more…
Winner of the 2000 Drama Desk Award for Best Music and the Outer Critics Circle Award for Best New Musical!
Featuring:
Andrea Dennison-Laufer
Katy Harvey
Joaquin Nunez
and Eric Ronquillo
With:
Katherine Gutierrez
Joshua Holman
Jared Ryan Kaitz
Janet McGregor
David Miller
Sergio Mitre
James Oronoz
Nicki Peek
Nicole Roca
Alissa Sanchez
Dustin Thompson
and Colleen Wilson
Directed and Choreographed by Frankie Marrone.  Musical Director: Stephen Amundson.
Warning: Contains adult language, themes and nudity.
Purchase tickets today
$25 General Admission, $15 Student Admission. Visit our Box Office to search for the perfect performance night and reserve your seats today, or call 714-826-8700. Special discounted performance available!
Our annual festival of new plays focusing on the LGBT community! Last year's festival sold out, so be sure to get your tickets now!
AUGUST 12-28: Briefs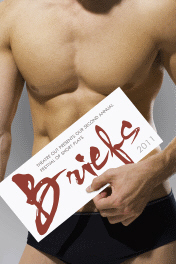 Click on the picture to purchase tickets.
Box office:
714.826.8700
Theatre Out performs at:
The Empire Theatre
202 N. Broadway
Santa Ana, CA
Santa Ana's Artist Village
www.TheatreOut.com