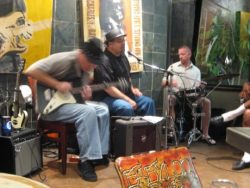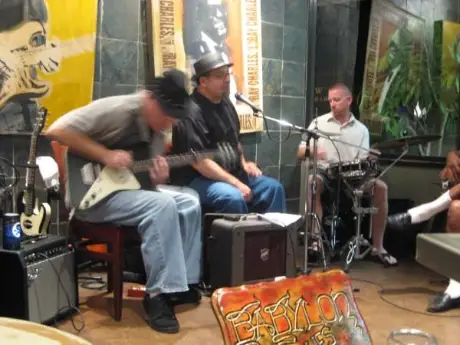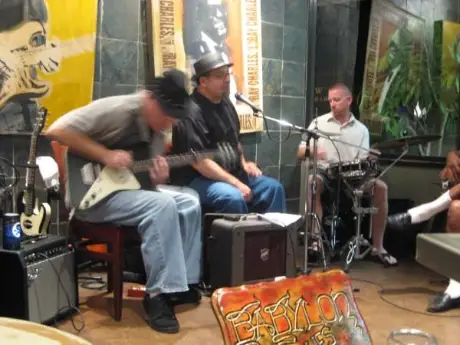 Bring family and friends out to the Santa Ana Zoo for the 2011 summer concert series with "Blues at the Zoo" on the front lawn, featuring Babylon Blues, on Sunday, June 26, from 2 pm to 4 pm.
Explore the Zoo, see some cool animals and maybe catch an animal show, feed a few goats and sheep, ride the Zoofari Express train and the Conservation Carrousel, then relax on the lawn for a Sunday afternoon Blues jam. Bring a folding chair or blanket and pick a spot to hang out and see the show.
Babylon Blues features Willie RoughHouse: Harmonica & Vocal, Brent"Bluenote" Barnum: Drums, Johnny B: Keyboards, Phil "T-Bird" Terrones: Guitars, and Paul Dominguez on Bass.
Bringing you sweet Vintage Chicago Blues, Delta Blues, and Swing Blues, Babylon Blues are sure to have them rockin' at the Zoo!
This concert is included with your regular Zoo admission.
This is the second show in the Santa Ana Zoo's Summer "Blues at the Zoo" concert series. For info on these shows, see our event page at www.myspace.com/jazzoo .
Save the dates now for these "Blues at the Zoo" and "Sunset at the Zoo" shows:
June 26 3:00-5:00 "Blues at the Zoo" with Babylon Blues
5:30-7:30 "Sunset at the Zoo" with Elnora and Sumpthin' Cookin'
July 17 3:00-5:00 "Blues at the Zoo" with The Mighty Mojo Prophets
5:30-7:30 "Sunset at the Zoo" with Ritmo, Estilo, y Sabor
The Santa Ana Zoo… Home of the 50 Monkeys!
For info on the Santa Ana Zoo, events, membership, and more, see our website at http://www.santaanazoo.org/
The Santa Ana Zoo at Prentice Park
1801 East Chestnut Avenue
Santa Ana, CA