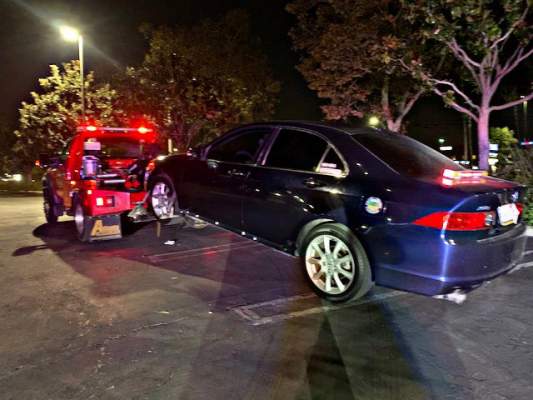 Last night, Santa Ana Police Department officers responded to the area of 17th Street and Grand Avenue regarding multiple vehicles gathering for a possible takeover of the intersection, according to their Twitter account.
The police officers arrived in time to break up the gathering, which was taking place in a busy commercial intersection near a Target store.
One vehicle was impounded because its driver had a suspended drivers' license.
The SAPD reported that these activities have proven to be deadly and they pose a clear and present threat to the public safety on our streets.