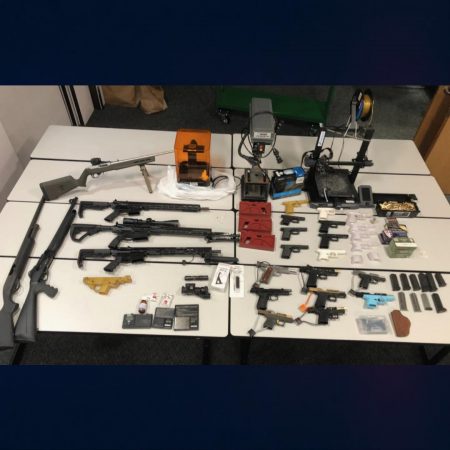 On March 31, 2023, a victim reported a road rage incident where the suspect brandished a firearm before fleeing the scene.
SAPD MET detectives conducted a follow-up investigation and identified the suspect involved.
With the assistance of the Assembly Bill 109 Task Force, Detectives served a search and arrest warrant at Costa Mesa and Santa Ana locations.
Ultimately, they recovered:
14 Firearms
13 Ghost Gun Frames
Firearms Manufacturing Equipment
Narcotics
The suspect was arrested and booked for criminal threats and weapon/narcotic violations.
Assembly Bill 109 established the California Public Safety Realignment Act of 2011 which allows for current non-violent, non-serious, and non-sex offenders, who after they are released from California State prison, are to be supervised at the local County level.
If you are convicted of one of about 500 felony crimes in California that are considered "non-serious, non-violent and non-sex-related," you will be sentenced to county jail and/or non-custodial mandatory supervision (similar to probation), whereas before you could have been sentenced to California state prison.