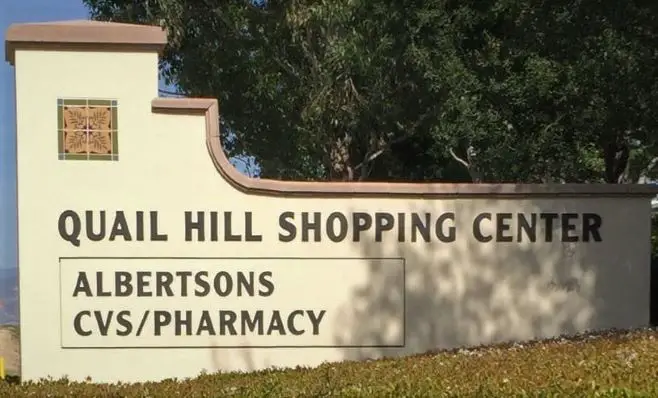 On April 12, 2023, at 8:37 p.m., Irvine Police Department police officers responded to the intersection of Passage and Nightshade for a robbery that just occurred. The female victim was walking home from the Quail Hill shopping center when she was approached by two males who were unknown to her. One of the males displayed a handgun and demanded she give him her bags, or he would shoot her. A struggle ensued and the suspect with the handgun was able to take one of the bags from her.
Both suspects fled in a black sedan southbound on Passage. The suspect with the handgun dropped a loaded magazine with 9mm rounds as he entered the vehicle.
One of the items stolen was an electronic device with tracking capability. Detectives followed up at multiple locations where the device had tracked and located surveillance footage of a possible suspect and his vehicle.
On Thursday, April 13, 2023, IPD detectives tracked the device to an area in San Bernardino County where the suspect was seen exiting an apartment in Hesperia. He got into a blue Hyundai Sonata and drove away. Detectives determined the vehicle was stolen and followed the suspect to a shopping Center in Apple Valley. With the assistance of the San Bernardino County Sheriff's Department, the 14-year-old suspect was taken into custody without incident. The victim's electronic device was recovered in the suspect's possession.
Detectives wrote a search warrant for the juvenile's residence and located property belonging to the victim, an un-serialized handgun, and ammunition. The suspect was booked at Orange County Juvenile Hall on multiple charges, including robbery, possession of stolen property and assault with a deadly weapon.
This case is still under investigation and detectives are actively working to identify other involved suspects. If anyone has information related to this investigation, please contact Detective Mudassar Mahmood at 949-724-7244 or mmahmood@cityofirvine.org.
Since its incorporation in 1971, Irvine has become a nationally recognized city, with a population of 310,250 that spans 66 square miles and is recognized as one of America's safest and most successful master-planned urban communities. Top-rated educational institutions, an enterprising business atmosphere, sound environmental stewardship, and respect for diversity all contribute to Irvine's enviable quality of life. This family-friendly city features more than 16,000 acres of parks, sports fields and dedicated open space and is the home of Great Park. For more information, please visit cityofirvine.org.