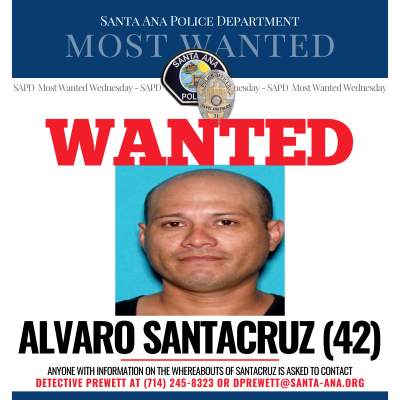 On December 29, 2020, a carjacking of an Amazon van occurred at the 5400 block of W. Lucky Way. Two male suspects and a female suspect were involved.
During the incident, a male suspect was armed with a black semi-automatic handgun. Santacruz has been identified as a person of interest during the commission of this crime.
 
Anyone with information on the whereabouts of Santacruz is asked to contact Detective Prewett at (714) 245-8323 or DPrewett@santa-ana.org.