The Santa Ana Literary Association will be presenting a new poem by a local poet every week this year. This week's poem is "Not So Right All the Time" by Eric Cocoletzi.
Not So Right All the Time
there is a great chance
that you are wrong about
almost everything
you speak about
remember that
there is a great chance
also
that most of the things
that cross your mind
are a complete figment of
your imagination
remember that
your flaws and
your irregular attributes
are just as visible
as those of the ones
you come down upon
remember that, man
you're not perfect
and never were
never will be…
all of that
so face the world
as you are
as you came into it
blood on your hands
and all
because
your faults make you
ugly to the point that
you are just as beautiful
as the next one
that comes jangling down the street
with their happy feet
powered by spare change
or a new lover
that's not so interested in
what type of car you drive
toward the job that's
taking more than it's worth
put out your hand
put out your guts
take in the dirt
of another day's discontent
for the purposes
of another line to draw
in the sand
of your Sahara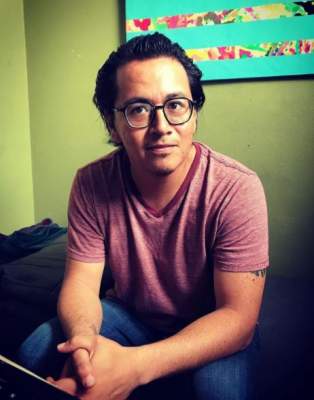 Eric Cocoletzi is a writer from Santa Ana, CA. Once a freelancer for OC Weekly and VICE, but soon abandoned the field of journalism for writing fiction and poetry. As of 2019, he has self-published four books, all of which are available on Amazon and local bookstores throughout Southern California.