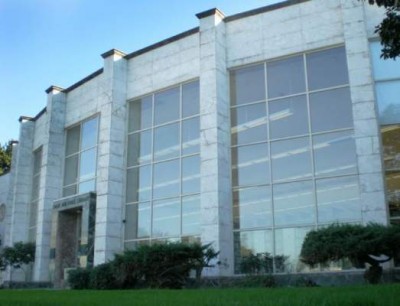 City of Santa Ana
Community Alert: CONTEST: SANTA ANA PUBLIC LIBRARY IS LOOKING FOR A LOGO / DISEÑE UN LOGO PARA LA BIBLIOTECA PUBLICA
The Santa Ana Public Library is seeking a unique logo design that will be the library's new image. In hopes of making the process a community effort, the Library has launched a contest for all residents to submit their logo designs.
We are looking for a design that depicts the Library's commitment to the City of Santa Ana and its people. The logo will serve to promote the library. It will be a recognizable symbol of the library and a presence in the community.
Contestants should consider the Santa Ana Public Library's mission in literacy, diversity, community, technology, information, youth, our history, and future.
CONTEST RULES:
• Submissions can be hand drawn, painted, or graphics
• All submissions MUST be original work and free from copyright infringement
• All images should be accompanied by a brief statement providing the significance of the logo (150 words or less)
• To enter the contest visit https://goo.gl/Id2uMz
• Electronic submissions: design must be in HIGH RESOLUTION .jpeg or .png format
• Manual submissions: applications are available at the Santa Ana Public Library Information Desk during regular business hours
• No more than ONE (1) submission per person
• Contest deadline: November 6, 2015
• Open to Santa Ana residents or current Santa Ana Library card holders only at this time
• All designs, logos, and artwork become property of the City upon submission. The adoption and use of any design shall be at the sole discretion of the City. Original design, logos, and artworks will not be returned.
• By submitting his or her entry, the winning artist agrees that his or her design, logo, or artwork shall be deemed the sole and exclusive property of the City, including all associated copyright and trademark rights. While no artist attribution will appear with the winning design, the winner will have bragging rights!
HOW WE WILL PICK THE WINNING LOGO
• Finalists will be announced and public voting will open on November 16, 2015 through the Parks, Recreation and Public Library Facebook page: www.facebook.com/SantaAnaPRCSA so LIKE us and get ready to cast your vote!
• The logo design with the most Facebook "likes" will be presented for consideration as the official Santa Ana Public Library logo
• The winner will be selected in 2016
CONTACT US:
For more information about the SAPL Logo Contest:
Contact (714) 647-5227 or saplcomments@santa-ana.org.
Visit http://www.santa-ana.org/library/logo.asp or share the Facebook event page: https://www.facebook.com/events/427180674140275/ with potential contest entrants.
We can't wait to see your submissions. Thank you and good luck!