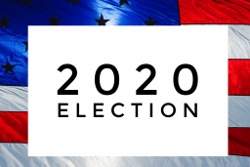 Santa Ana City officials have finally selected the new boundaries for the city's six wards, which will kick off Santa Ana's transition to by-district voting in two years, according to the O.C. Register.
Santa Ana's voters passed a Ward Specific City Council measure in the recent General Election. The measure was put on the ballot after the City of Santa Ana was sued by an organization that was seeking to level the playing field for the city's Asian-American voters. You can read more about the ward-specific measure and proceedings here.
Ironically we almost ended up with an Asian-American City Council in the recent City Council election. Phil Bacerra, a candidate for Ward 2, is Filipino-American. However while he ran a strong campaign he was undone by a horrific smear campaign orchestrated by allies of his opponent, former Ward 5 City Councilman Roman Reyna.
In two years the city of Santa Ana  Santa Ana will be switching to by-district-specific voting. This means voters will vote only for the City Council Members who represent them. The Mayoral elections however will remain at-large.
This change in our election law should make it easier to run for the City Council as a candidate will only have to walk one ward, not six of them.
While the City Council members were able to avoid a scenario that may have pitted current City Council members against each other in the new wards they did so by inconveniencing one of the new City Council Members, Cecilia Iglesias, who is now going to be the only woman on the Santa Ana City Council.
Iglesias has been shoehorned into a new ward that will have the biggest concentration of Asian-American voters, at about 44 percent. And she will have to either run again for this Ward in 2020 or serve out her full four-year term as an at-large councilwoman.
Iglesias could also run for Mayor in two years as our current Mayor, Miguel Pulido, will be terming out. While there will figure to be at least a half dozen candidates for Mayor, Iglesias will likely be the only fiscal conservative in the bunch.
The Santa Ana City Council approved the new voting boundaries on Nov. 20 and will take a second, procedural vote on the changes Dec. 4. The new City Council Members will be sworn into office on Dec. 11.
Iglesias had this to say about the new ward selection process, on Facebook:
According to the current Santa Ana Council's politically manipulated Ward map and Council term sequencing scheme that was approved this past Tuesday November 20, I will have to go for reelection in 2020. This is unfair, as I was voted for a 4 year term.

The other two newly elected Council members (Penaloza and Reyna) have been assigned to a Ward where they currently live and have been protected by the other council members. They will not be required to run for reelection until 2022 because they will have a ward to represent.

This is not fair or equitable as I will be the only Council member, other than the Mayor, to not have a specific Ward. I have been assigned a 4 year term "at large" Council seat.

But if the council members would agree to the D2 map which the community approved, everyone would be ok. 

Please show up at the next council meeting on December 4 to tell the city council to do the right thing and approve Map D2 and don't change the council term sequencing.