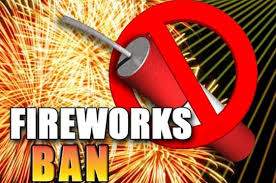 [cardoza_wp_poll id=25]
The Santa Ana City Council doesn't seem to be doing much about the gang violence in our city but they are pondering making safe and sane fireworks illegal, according to the O.C Register.
I really don't understand this.  The problem in Santa Ana is NOT the safe and sane fireworks but rather the illegal ones that the SAPD and the OC Fire Authority seem to ignore.
Last year, on the 4th of July, the SAPD took 223 phone calls for service regarding fireworks.  This worked out to one call every two minutes for eight hours, according to SAPD Police Chief Carlos Rojas, at a presentation he made at the city's Public Safety and Neighborhood Improvement Committee on Tuesday.
The OC Fire Authority, which serves 23 cities in Orange County, had a 25% increase in fireworks calls from 2013 to 2014.  There were apparently 22 fires in Santa Ana last 4th of July.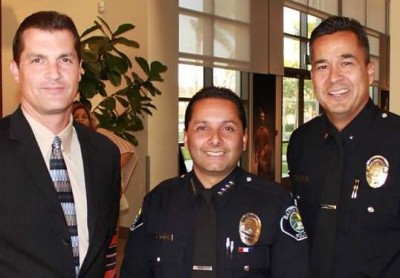 Rojas is looking at three options.  Each one will cost the city about $189K in preparation and enforcement in 2016 but that figure may change over time.
The cost to ban fireworks – or a partial ban – would be expected to decrease over time as public awareness and compliance spread.  If there were no change in policy then the law enforcement cost would remain the same or perhaps increase.
Rojas told the Committee that there would not be much of a difference with a partial ban.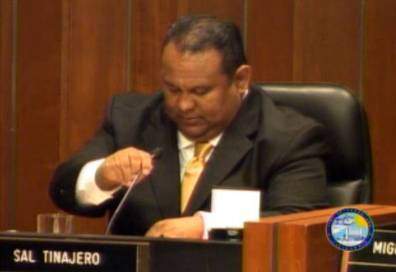 Santa Ana Councilman Sal Tinajero, who has admitted to being a paid consultant to medical marijuana dealers, proposed banning fireworks altogether and instead creating an event on July 4 with booths for nonprofits – who stand to lose millions in revenue if they cannot sell safe and sane fireworks in Santa Ana anymore.
The City however already sponsors an annual 4th of July fireworks show, at Centennial Park.  And there is NO WAY that the entire city could participate in a bigger event.  We simply don't have a venue with enough parking and room for everyone.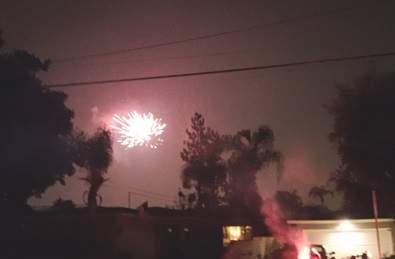 Again this is, in our opinion, ridiculous. Illegal fireworks are already illegal.  But the city doesn't enforce the laws they already have on the books.  Safe and sane fireworks are not the problem.
If you want to stop the illegal fireworks what the City Council should do is toughen the penalties for possession and use of illegal fireworks.  Put folks in jail for a year and find them $1,000 and that might change a few minds.
Committee members asked to have staff gather more information and bring the matter to the full City Council.
Brace yourselves.  It is very likely, in our opinion, that the City Council will ban all fireworks in Santa Ana.
If you would like to let the City Council know how you feel about banning all fireworks in Santa Ana you may email them at citycouncil@santa-ana.org or call them at 714-647-6900.
[cardoza_wp_poll id=25]