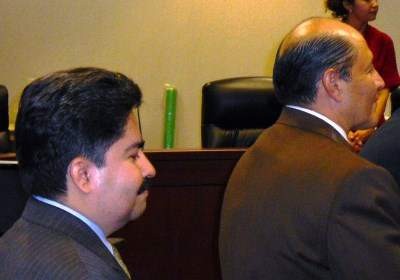 A Los Angeles Times analysis of election results shows how Republicans can still win because Asian American voter turnout is so much higher than Latino turnout.  The outcome, of an analysis of the recent Special Election in the 34th State Senate District, found that in the core of Santa Ana, where voting heavily favored Correa, only 22% of the absentee voters got around to returning their ballots, far below the state and county's 50% return rate for absentee ballots in the 2014 general election. The unreturned ballots represented tens of thousands of votes.
The bad news for the Orange County Democrats is that Orange County's famed blue donut hole, in Central Orange County, is now mostly red.  The only Democratic Legislators left are U.S. Rep. Loretta Sanchez and State Assemblyman Tom Daly.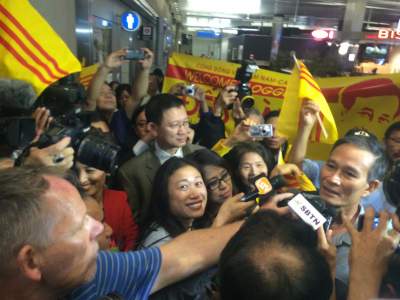 Top-level Republicans elected over the past year in Central Orange County include State Senator Janet Nguyen, Supervisor Andrew Do and State Assemblywoman Young Kim.  Out of power are former State Legislators Sharon Quirk-Silva, Jose Solorio and Lou Correa.
Part of the GOP's success was clever gerrymandering but they also doubled down on Asian voters, which were largely ignored by the local Democrat power-brokers.  In fact the Orange County Board of Supervisors now features an Asian-American majority – and they are all Republicans.
The Democrats failure lies in part on the control of their party by the corrupt Irvine Democrats, including Irvine's rejected Council Member, Larry Agran, who also lost his -reelection bid in last year's November General Election.
So why did Latinos lose their grip on power in Central Orange County, at a time when there are so many Latino voters in Anaheim, Santa Ana and even in Fullerton and Placentia?
Part of the reason lies in the overall failure of the Orange County Democratic Party, which even now is looking for yet another Executive Director.  But the area's booted Latino Legislators also are to blame as they rarely worked with each other – and all of them largely skirted their party operations.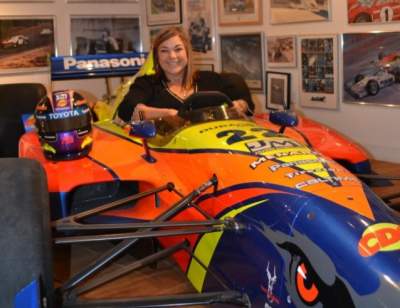 Take U.S. Rep. Sanchez for example.  The only time I can remember that she lifted a finger to help someone get elected was when her sister Linda ran, as a carpetbagger, for a House seat based in the Whittier area. Sure Sanchez did help the corrupt Jordan Brandman when he ran for the Anaheim City Council but he won due to the money raised for him by the odious former Anaheim Mayor turned lobbyist, Curt Pringle.
These politicians also, except for Solorio, turned on Santa Ana Mayor Miguel Pulido, who remains popular in his city despite many attacks from the left-wing fringes of his party.  So Pulido didn't do much to help them either – and the results speak for themselves.
If you ask the failed Latino politicians they will, to a man, blame low Latino turnout for their failures at the ballot box.  But the reality is that the poor turnout is their fault!  They clearly have failed to connect with their own people – and have forgotten how to motivate the voters.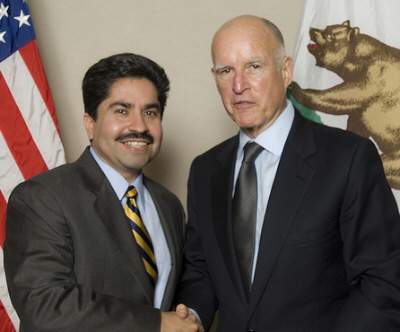 I was quite peeved at Correa and Solorio, in particular, when they both failed to attack their Republican opponents, Nguyen and Do, last year.  And the mailers that Correa and Solorio sent to the voters simply overlooked the local issues that mattered to residents of Santa Ana.
The biggest issue in Santa Ana, late last year, was the homeless shelter that Nguyen was trying to have built right in the middle of a poor Latino working-class neighborhood on the West side of Santa Ana.  But both Correa and Solorio failed to do a mailer about this, which is inexcusable.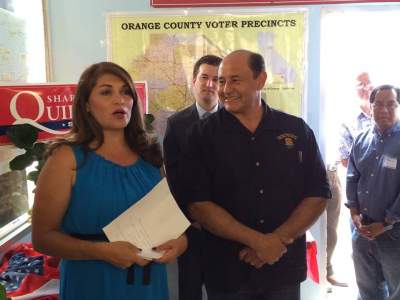 And Quirk-Silva, who lost in the 65th Assembly District, did herself in by developing a ridiculously liberal voting record.  Memo to the O.C. Democrats – being liberal doesn't fly in Orange County!
In low turnout Special Elections, in particular, the voters are older and more conservative, in general.  And better informed.  You are not going to motivate that demographic with silly pro-union mailers.
I am no fan of Nguyen and Do but credit to them, particularly Do (who had to overcome a ballot with several other Vietnamese American candidates) for their victories.  They are going to use their power to elect more Vietnamese Republicans, to be sure, to local offices in particular.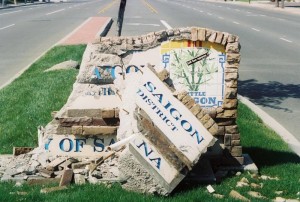 The Santa Ana City Council Members better be wary.  Vietnamese voters are growing in number in Santa Ana.  It won't be long before they are winning seats on the Santa Ana City Council and on the SAUSD School Board.
Memo to the Orange County Democrats – you better improve your party's Central Committee and back off your overly liberal ideology.  And find better candidates than the likes of the eternally under-employed Santa Ana City Council Members Roman Reyna, Michele Martinez and David Benavides.  Or the future of Central Orange County will be a red one for sure.