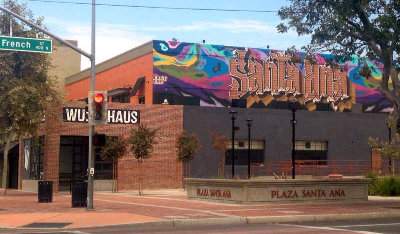 By now you have surely read about the racial fracas that occurred near the American Barbershop, in Downtown Santa Ana, last Friday.  But did you know that the owner of that enterprise, George Mendoza, is also working on opening a new restaurant called Wursthaus, across the street from his barber shop, at 305 E. 4th St., #106?
The Wursthaus restaurant plans to open at 305 E. Fourth St., near the Frida Cinema. Gabriel Ruiz and George Mendoza plan to serve gourmet sausages, side dishes, wine and craft beers at the German-themed eatery. The 2,000-square-foot space will seat 85 and operate from 11 a.m. to 2 a.m. Monday to Thursday and until 4 a.m. Fridays and Saturdays, according to the O.C. Register.
What you may not know is that reportedly disgraced former Santa Ana Councilman Carlos Bustamante is an investor in this new business.  That could lead to some odd marketing – come try Bustamante's hot sausage!  No bueno…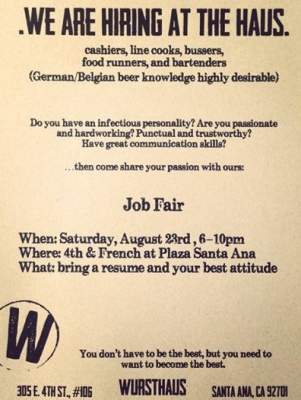 If you are interested in working at the Wursthaus, they are having a job fair on Saturday, August 23, 2014 from 6 to 10 pm at 4th and French, by the Santa Ana Plaza.  Apparently they are looking for people who know about German beer and sausage.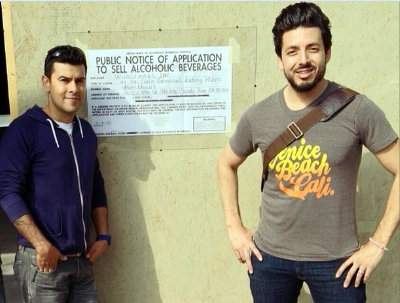 I am told that these guys are going to try to keep prices affordable.  That would stand in stark contrast to most of the overpriced hipster food in Downtown Santa Ana.
I don't know how all these new hipster joints are going to survive unless they can pull in a lot more business.  Local residents are not interested in overpaying for small portions.  None of these establishments are family friendly and this is a town composed of families with young kids.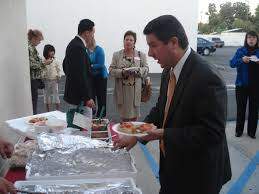 But I do like German beer and sausages so I will have to check out Wursthaus when they open up but I hope I don't run into Bustamante!