ORANGE COUNTY DISTRICT ATTORNEY PRESS RELEASE
Case # 16WF0648
Date: March 28, 2016
OCDA SEEKS PUBLIC'S HELP IDENTIFYING POTENTIAL ADDITIONAL VICTIMS OF WELL-KNOWN VIETNAMESE ENTERTAINER "MINH BEO" CHARGED WITH SEXUALLY ASSAULTING MINOR BOY
SANTA ANA, Calif. – The Orange County District Attorney's Office (OCDA) is seeking the public's help identifying potential additional victims of a well-known Vietnamese entertainer "Minh Beo" charged with sexually assaulting a minor boy. Minh Quang Hong, who goes by the stage name "Minh Beo", 38, Garden Grove, was charged Friday, March 25, 2016, with one felony count of oral copulation of a minor, one felony count of attempting to commit a lewd act upon a child under the age of 14, and one felony count of meeting with a minor with the intent to engage in lewd conduct. If convicted, Hong faces a maximum sentence of five years and eight months in state prison and mandatory lifetime sex offender registration. Hong is currently being held on $1 million bail and is scheduled for a continued arraignment on April 15, 2016, at 10:00 a.m. in Department CJ-1, Central Jail, Santa Ana.
At the time of the crime, Hong is accused of traveling from Vietnam and visiting Orange County and Atlanta, Georgia. Hong is a well-known Vietnamese entertainer with access to children.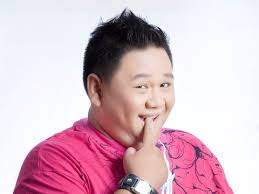 On March 20, 2016, Hong is accused of speaking to a group of dancers at a talent show held at a radio station in Huntington Beach and telling the dancers that he was hosting auditions for a video project.
On March 23, 2016, Hong is accused of orally copulating minor John Doe 1 when the victim arrived for the audition. Shortly thereafter, John Doe 1 reported the crime to the Garden Grove Police Department (GGPD), who began investigating this case.
The next day, an undercover GGPD officer posing as a minor under the age of 14, communicated with the defendant while further investigating the case. Hong is accused of attempting to set up a meeting with the officer with the intent of committing a sexual assault. The defendant was subsequently arrested by GGPD.
The investigation in this case is ongoing. Anyone with additional information or who believes that they may have been a victim is encouraged to contact Supervising District Attorney Investigator Mark Gutierrez at (714)347-8794.
Deputy District Attorney Bobby Taghavi of the Sexual Assault Unit is prosecuting this case.
###
TONY RACKAUCKAS, District Attorney
Susan Kang Schroeder, Chief of Staff
Office: 714-347-8408
Cell: 714-292-2718