In an effort to greater serve the OC Hispanic community, Orange County SC announced today, the formation of the club's Hispanic Advisory Board. The board will be led by OCSC Front Office Staff and Fidel Gomez, Director, Corporate & Foundation Relations at the University of La Verne, and will work to better reach and serve the Hispanic community of Orange County and the surrounding areas.
"We are proud and excited to bring so many great community leaders together to help make professional soccer accessible to our Hispanic community in Orange County", said Orange County SC President of Business Operations, Jeff Garner. "The impact of soccer in our Hispanic communities is well known and will provide excellent opportunities to bring awareness and support of critical needs for these communities."
The Mission Statement for the Advisory Board is as follows:
As a professional sports organization, Orange County SC embraces our responsibility to unite our local communities and make an impact. Therefore, the OCSC Hispanic Advisory Board will serve as a liaison between the greater Hispanic community and the club to fulfill this responsibility. Through our partnership, OCSC will become a resource for non-profits, schools, youth organizations, and families in our local Hispanic community.
Joining Mr. Gomez and OCSC on the Hispanic Advisory Board are community leaders from throughout Orange County. The current board is comprised of members from organizations including the Orange County Hispanic Chamber of Commerce, the MIND Research Institute, Northgate Gonzales Markets, Wells Fargo, Tu Liga Radio 1330, the Hispanic 100, Para Todos Magazine, and City of Costa Mesa Council Member Arlis Reynolds.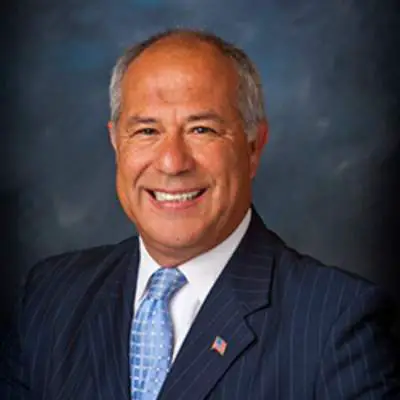 Board members include:
"It is an exciting time for the sport of soccer in the US, and particularly for Southern California", said Fidel Gomez, Director, Corporate & Foundation Relations at the University of La Verne. "As the world's most popular sport, soccer has become a uniting factor and a common denominator for diverse backgrounds, languages, cultures and individuals around the world.
What a tremendous honor it is to have the opportunity to be part of the Orange County Soccer Club, an organization that strives to become one with the community it serves. I am very humbled to work alongside selfless civic leaders that are passionate about serving our communities from local to national levels. I am excited for the future of the sport and the positive impact it will create in our communities across our beloved Orange County."
For more information on the OCSC Hispanic Advisory Board and a complete listing of members and their individual profiles click here.
All other questions and for opportunities to get involved, please contact Matthew Fonseca, matthew@orangecountysoccer.com.
ABOUT THE ORANGE COUNTY SOCCER CLUB
Orange County Soccer Club is Orange County's only professional soccer team that is part of the United Soccer League (USL), the fastest-growing Division II professional soccer league in the world. The USL is comprised of 35 teams across the United States. The team plays its home games at the Orange County Great Park's Championship Soccer Stadium, located in Irvine, CA. Nestled in the heart of the Great Park, Championship Soccer Stadium has a capacity of over 5,000 for Orange County SC matches. Orange County SC was one of 12 founding members of the USL during its inaugural 2011 season. The preceding club, Orange County Blues, won the 2015
Western Conference Regular Season Championship and reached the Western Conference Semi-Finals of the USL Playoffs in back-to-back seasons. Team owner and Chief Investment Officer of LARO Properties, James Keston, purchased and re-branded the team in 2017. Keston, who
actively oversees all operations of the team, is dedicated to providing a pathway to professional soccer and a world-class soccer organization that focuses on the fans, players and youth clubs of Orange County.
In December 2019, Orange County SC entered into a strategic partnership with Rangers FC from the Scottish Premier League.
For more information about Orange County Soccer Club, and to experience professional soccer in the OC, click here. For more information about the United Soccer League, click here.