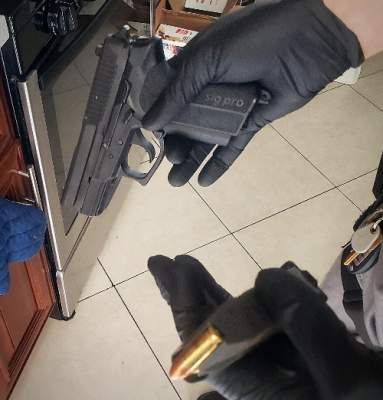 Garden Grove Police Department Special Investigations Unit (SIU) has been conducting an ongoing investigation into a subject selling illegal drugs.
Over last weekend, SIU detectives obtained and served a search warrant at a residence on the 14450 block of Hope St., related to the suspect.
During the search, a kilo of cocaine, over a pound of MDMA, $6K+ in cash, and three guns were located and seized.
The investigation revealed that the suspect is also a convicted felon.
He was arrested, charged with a variety of felonies, and later booked into Orange County Jail.