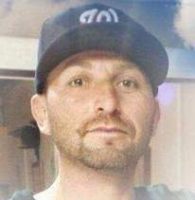 36-year-old Eduardo Estrada of Santa Ana was killed on Friday, March 17, when his motorcycle collided with a van in a hit-and-run crash at around 5:15 p.m. at the 200 block of South Standard Avenue. The police have still not tracked down the suspect who killed him.
Estrada left behind five children and his wife. On the day he was killed his family tried to reach him to find out what he wanted to eat that night. They knew something was wrong when he didn't answer his phone late that evening and started to worry.
The family was informed later that evening by the Santa Ana Police Department that Estrada had been the victim of a hit and run accident and he had passed away.
The Estrada family now needs help to pay for his funeral. Any contribution whether big or small will go a long way in supporting his family in covering all the unexpected expenses that come with the loss of a family member.
Click here to donate to the Estrada family.