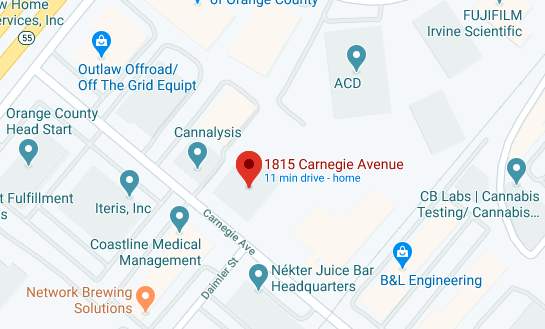 The Santa Ana City Council has approved a permanent site for the operation of a Year-Round Homeless Navigation Center and Recuperative Care Facility.
The new shelter at 1815 Carnegie Ave. will replace the City's interim shelter, The Link, which is located one block away on Red Hill Avenue. The new location will allow the City of Santa Ana to continue providing shelter, social services and a path to permanent housing for homeless members of the community.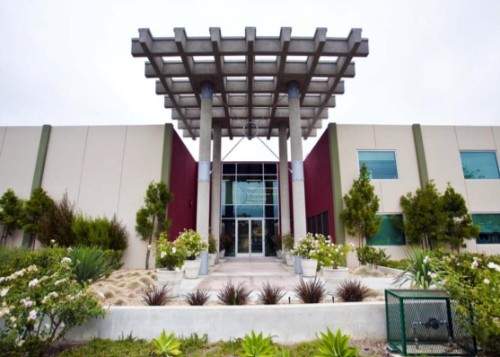 Since opening in November 2018, The Link has successfully placed 130 clients into permanent housing. The shelter works in conjunction with the City's Quality of Life Team, Santa Ana Police Department and non-profit homeless service organizations, which together have referred almost 800 clients to The Link.
The City is required to provide a homeless shelter under the terms of a settlement agreement with Orange County Catholic Worker. The new shelter will have 200 beds, with the ability to add another 50 beds later, as required under the settlement.
The City Council on Tuesday, June 16, approved a contract with non-profit Illumination Foundation to operate the new facility.
"The Year-Round Homeless Navigation Center and Recuperative Care Facility will provide much needed services for those suffering from homelessness within our City," Santa Ana Mayor Miguel A. Pulido said. "In partnership with Illumination Foundation, we aim to provide services with keen insight into the epidemic of homelessness and ultimately, disrupt the cyclical nature of this issue."
Mayor Pro Tem Juan Villegas stated:
"I'm happy that we've found a location that will replace the link, which has achieved great success in helping our homeless residents get the services they need and find permanent housing. I'm certain our new shelter will continue this record of success."
Councilmember Nelida Mendoza commented:
"With public safety in mind, the new homeless shelter on Carnegie Avenue is the best option for the community as it is located in an industrial area and not within close proximity to residential properties or schools. Our homeless population will be better served by the Illumination Foundation, which will provide mental health treatment and job skills training and ultimately help these residents find employment to obtain their own housing to end their cycle of homelessness."
In order to decrease the impact to the surrounding neighborhood, access to bed availability will be through a reservation system. No walk-ins for the Homeless Navigation Center or services will be permitted. Security officers will be on-site and at shuttle locations.
Staff neighborhood patrol will monitor the surrounding area to control issues of loitering, abandoned property and other blight. Facility beds will be prioritized for use by persons who reside in Santa Ana.
The new shelter is expected to be completed in November 2020.
For more information about the City's homeless services and outreach, please visit www.santa-ana.org/homelessness.
El Concejo Municipal Aprueba un Refugio Permanente para Indigentes
El Concejo Municipal de Santa Ana ha aprobado un sitio permanente para la operación de un Centro de Navegación para Personas sin Hogar y un Centro de Atención Recuperativa de Todo el Año.
El nuevo refugio en 1815 Carnegie Ave. reemplazará el refugio provisional de la Ciudad, The Link (el Enlace), que se encuentra a una cuadra de distancia en Red Hill Avenue. La nueva ubicación permitirá que la Ciudad de Santa Ana continúe brindando refugio, servicios sociales y un camino hacia la vivienda permanente para los miembros de la comunidad que no tienen hogar.
Desde su apertura en noviembre de 2018, The Link ha colocado exitosamente a 130 clientes en viviendas permanentes. El refugio trabaja en conjunto con el Equipo de Calidad de Vida de la Ciudad, el Departamento de Policía de Santa Ana y organizaciones sin fines de lucro de servicios para personas sin hogar, que en conjunto han derivado a casi 800 clientes a The Link.
La Ciudad debe proporcionar un refugio para personas sin hogar según los términos de un acuerdo de conciliación con el Trabajador Católico del Condado de Orange. El nuevo refugio tendrá 200 camas, con la capacidad de agregar otras 50 camas más tarde, según lo requiera el acuerdo.
El martes 16 de junio, el Concejo Municipal aprobó un contrato con the Illumination Foundation (la Fundación de Iluminación), una organización sin fines de lucro, para operar las nuevas instalaciones.
"El Centro de Navegación para Personas sin Hogar y Centro de Atención Recuperativa de Todo el Año proporcionarán servicios muy necesarios para aquellos que sufren de falta de vivienda en nuestra Ciudad", dijo el alcalde de Santa Ana, Miguel A. Pulido. "En asociación con Illumination Foundation, nuestro objetivo es proporcionar servicios con una visión aguda de la epidemia de la falta de vivienda y, en última instancia, interrumpir la forma cíclica de este problema".
El vice alcalde Juan Villegas declaró:
"Estoy feliz de haber encontrado una ubicación que reemplazará The Link, que ha logrado un gran éxito al ayudar a nuestros residentes sin hogar a obtener los servicios que necesitan y encontrar una vivienda permanente. Estoy seguro de que nuestro nuevo refugio continuará con este récord de éxito".
La concejal Nelida Mendoza comentó:
"Con la seguridad pública en mente, el nuevo refugio para personas sin hogar en Carnegie Avenue es la mejor opción para la comunidad, ya que está ubicado en un área industrial y no muy cerca de propiedades residenciales o escuelas. Nuestra población sin hogar estará mejor atendida por la Illumination Foundation, que proporcionará tratamiento de salud mental y capacitación laboral y, en última instancia, ayudará a estos residentes a encontrar empleo para obtener su propia vivienda y poner fin a su ciclo de personas sin hogar".
Para disminuir el impacto en el vecindario circundante, el acceso a las camas disponibles se realizará a través de un sistema de reservas. No se permitirán visitas sin cita previa para el Centro de navegación para indigentes ni para los servicios. Los oficiales de seguridad estarán en el sitio y en las ubicaciones de los transbordadores.
La patrulla del vecindario del personal supervisará el área circundante para controlar los problemas de holgazanear, propiedad abandonada y otros problemas. Las camas de las instalaciones serán priorizadas para uso de las personas que son residentes de Santa Ana.
Se espera que el nuevo refugio se complete en noviembre de 2020.
Para obtener más información sobre los servicios para personas sin hogar de la Ciudad y su alcance, visite www.santa-ana.org/homelessness.