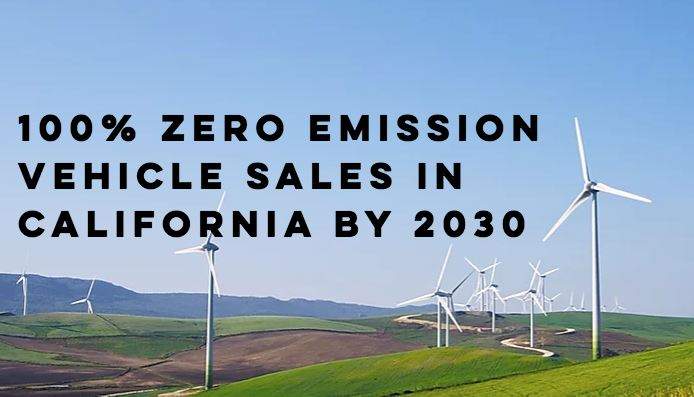 OAKLAND, CA –At its annual convention, held virtually this weekend due to pandemic precautions, the California Democratic Party adopted a resolution calling on the state to implement a 100% Zero Emission Vehicle standard for new vehicle sales by 2030. It was adopted by the Resolutions Committee and can be read here (Resolution 21-04.100, reaffirmed by the party here). It will be sent as an official correspondence by the CDP to Governor Gavin Newsom, Senate Pro Tem Toni Atkins, and Assembly Speaker Anthony Rendon.
"We are excited that the California Democratic Party is now officially in support of our bold but practical timeline for a clean car future," said ZEV2030 founder Doug Linney. "It's time for Democrats across the state to embrace the fierce urgency of our climate crisis and urge our lawmakers to implement the Zero Emission Vehicle standard."
Leading up to the historic CDP vote, the ZEV 2030 resolution was endorsed by 12 Democratic County Central Committees: Alameda, Contra Costa, Lake, Marin, Mariposa, Mendocino, Orange, San Diego, San Francisco, San Luis Obispo, Solano, and Sonoma County Democratic Central Committees, representing almost a third of the state.
"The Zero Emission Vehicle resolution was a top priority of the CDP Environmental Caucus and brought together environmentalists and green jobs advocates from across the party and around the state," said Igor Tregub, a co-author of the resolution and the new Chair of the Environmental Caucus. "That our party united behind Zero Emission Vehicles by 2030 is a testament to the consensus we're forming around climate leadership in California. Now it's time for the state to act."
The CDP's resolution comes on heels of similar resolutions passed in the cities of Oakland, Berkeley, Culver City, and Richmond. More cities are considering the resolution this month, now with official Democratic Party support. The resolutions are part of a growing campaign organized by ZEV2030 to build support across California to urge state leaders to consider all available means to adopt the 100% ZEV standard by 2030. Inspired by goals established by the Intergovernmental Panel on Climate Change (IPCC) to prevent the worst case scenario in the climate crisis.
The ambitious goal of California's ZEV 2030 movement is being bolstered by unprecedented actions being taken across the country. The State of Washington's legislature just passed a landmark ZEV 2030 standard called Clean Cars 2030. Joe Biden's American Jobs Plan is expected to include historic investments in electric vehicle manufacturing, purchase, and infrastructure. Senate Majority Leader Chuck Schumer has called for the phase out of internal combustion engines by 2030. And Governor Gavin Newsom has proposed mandating all new cars sold in California to be zero-emission by 2035, a goal ZEV2030 hopes to accelerate.
For more information on the ZEV2030 campaign, please visit https://www.zev2030.org.