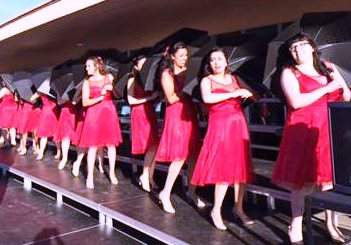 UPDATE: SAUSD Trustee Cecilia Iglesias contacted us today to confirm that she is going to talk to SAUSD administrators about this situation!
A group of parents at Santa Ana's Segerstrom Fundamental High School are reportedly upset because the daughters they enrolled in a popular dance class are now facing the prospect of being taught by a male PE instructor this Fall instead of the female PE instructors that were previously assigned to this class.
I am told that the administration at Segerstrom, which for years has been identified as Santa Ana's best high school, is totally new this year, under the leadership of Principal Duncan McCulloch.
Now why would Segerstrom's administration pull a bait and switch on the female students who signed up for the dance program only to find out after the fact that the teachers who did such a great job leading the dance classes got set aside for a male instructor who reportedly doesn't even want this assignment?  What gives? Continue reading→