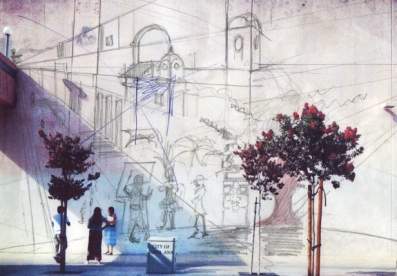 The artist group Workshop for Community Arts organized eight artists to paint a Plaza Santa Ana mural at the intersection of 4th and French streets by Dec. 13, according to the O.C. Register.
We promoted the WCA's call for artists in a post we published on Sep 4, 2013
But the mural isn't going to happen after all – it was killed by the current Acting City Manager of Santa Ana, Carlos Rojas, who is also the City's Police Chief.
The question is – who killed the mural? And was that maybe for the best? Continue reading→