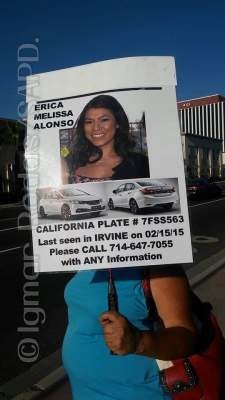 Erica Alonso's body was discovered off Ortega Highway, approximately 12 miles east of Interstate 5, on April 28.  The Orange County Sheriff's Department ruled that her death was an overdose and it was not a homicide even though no one can explain why her vehicle was located in a residential complex in the city of Aliso Viejo, approximately 1-2 miles from her home in the city of Laguna Hills while her body was found elsewhere.
Today there was a rally in her memor in front of the Santa Ana Library at Ross and Civic Center, according to photographer Igmar Rodas.  Supporters are asking that anyone who might know more about Erica's death call 714-647-7055.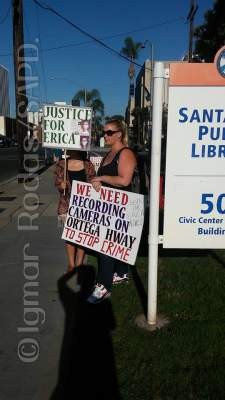 It is hard for us to believe that the authorities would have come to the same conclusion if Erica had been a white resident of Irvine or Newport Beach.