Super King Markets will replace a former Ralphs location at 2741 W. MacArthur Blvd. in Santa Ana which closed on Oct. 23. Super King Markets plans to open this summer, according to the O.C. Register.
I never heard of Super King. Apparently they have six locations including one in Anaheim. According to their website, they are the " leader of international foods at the lowest prices and highest quality."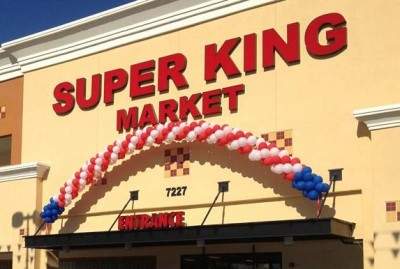 Super King highlights the non-gluten, non-GMO and organic food at their supermarkets. And they have pretty good specials from time to time, which they post on their Facebook page, including this week's special – lobster tails for $4.99.
A newcomer to Southern California from Germany, Aldi is opening stores in Anaheim and in Fountain Valley in March. They recently announced that they are removed certified synthetic colors, partially hydrogenated oils, and added MSG from all its private-label products, which make up 90% of what Aldi sells.
Sadly Aldi and other big retailers avoid Santa Ana like the plague because our City Council banned big box stores – a benefit to unions but not to our local consumers.