Apparently somebody stole a BMW drove it into the front of the entrance to Santa Ana's Walmart and then fled from his car on foot and hid inside the store last night.
The police ordered everyone to stay put and to not move so they could do a search in the store. There had to have been at least 30 policemen with dogs and tasers, according to a Facebook poster named David Vargas.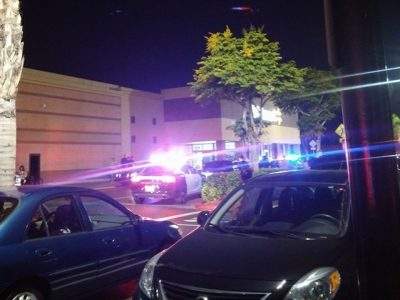 Over 50 Anaheim and Santa Ana police cars responded to the scene, according to Facebook poster Sergio Preciado.
So far the mainstream media has not published any articles about this incident, for whatever reason.