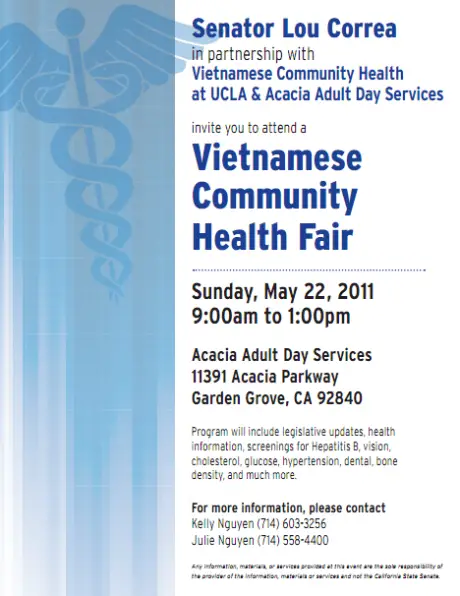 Senator Lou Correa, in partnership with Vietnamese Community Health at UCLA & Acacia Adult Day Services invite you to attend a Vietnamese Community Health Fair, on Sunday, May 22, 2011, from 9:00am to 1:00pm, at Acacia Adult Day Services, located at 11391 Acacia Parkway, in Garden Grove.
The program will include legislative updates, health information, screenings for Hepatitis B, vision, cholesterol, glucose, hypertension, dental, bone density, and much more.
For more information, please contact Kelly Nguyen (714) 603-3256 or Julie Nguyen (714) 558-4400.
Any information, materials, or services provided at this event are the sole responsibility of
the provider of the information, materials or services and not the California State Senate.