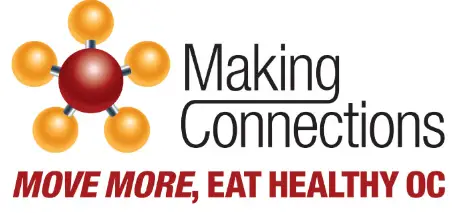 Fighting Obesity: 'Making Connections: Move More, Eat Healthy OC Summit' May 26
What:
Defeating obesity is the aim of the May 26 "Making Connections: Move More, Eat Healthy OC Summit" at Cal State Fullerton. The program will feature presentations by health care providers, elected officials, and business, education and community leaders.
When:
Thursday, May 26
8 a.m.-3:30 p.m.
Where:
Portola Pavilion, Titan Student Union
Cal State Fullerton,
 800 N. State College Blvd., Fullerton 92831
Why:
The summit aims to make connections among education, government, business and community groups to identify best practices in promoting healthy eating and increasing physical activity, and to kick off a campaign aimed at reducing obesity and improving health. Stakeholders and policymakers representing education, government, business and community groups are encouraged to attend.
Highlights:
8:30 a.m. Opening remarks from CSUF President Milton A. Gordon; CSUF alumnus and state Sen. Lou Correa (B.A. economics '80), chair of the Orange County Nutrition and Physical Activity Collaborative Advisory Council (NuPAC); David Riley (B.A. business administration '77), director of the Orange County Health Care Agency; CSUF alumna and Santa Ana City Councilwoman Michelle Martinez (B.A. criminal justice '09), summit chair.
9 a.m. Adam Hurtado, a contestant on season 10 of NBC's "The Biggest Loser" will share his experience.
9:30 a.m. Panel discussion on "Innovative Approaches to Prevention and Intervention," with Al Zelinka, Fullerton's director of community development; CSUF alumna Pam Keller (B.S. child development '86, multiple subject credential '92), director of the Fullerton Collaborative; CSUF alumnus and Santa Ana Mayor Miguel Pulido (B.S. engineering-mechanical '80); Cathie Olsky, deputy superintendent of the Santa Ana Unified School District; Soo Kang, Stanton's program coordinator; and Theresa Wyles, principal of St. Polycarp Elementary School. Amy Buch, health promotion division manager for the Orange County Health Care Agency, will serve as moderator.
11:30 a.m. Keynote address: James F. Sallis, professor of psychology at San Diego State University and soon-to-be vice president of the American College of Sports Medicine who Time Magazine called an "obesity warrior," will speak on the process of building a healthy environment through policies and best practices in the 21st century.
1:30 p.m. Panel discussion on "Best Practices and Program Evaluation," with Stanley Bassin, clinical professor at UC Irvine's School of Medicine; Alberto Geddisman, owner and director of the Wellness Center in Santa Ana; Jie Weiss, CSUF associate professor of health science and associate director of the university's Center for Healthy Lifestyles and Obesity Prevention; and Dee Eastman, director of Saddleback Church's Daniel Plan. Jeannie Kim-Han, director of CSUF's Office of University Research, Initiatives and Partnerships and the Center for Internships and Community Engagement, will moderate.
3 p.m. Closing remarks by Barry Ross, vice president of St. Jude Medical Center's Healthy Communities and NuPAC chair, and Shari McMahan, acting dean of Cal State Fullerton's College of Health and Human Development.
Partners:
Cal State Fullerton, Orange County NuPAC, County of Orange and Health Funders Partnership of Orange County
Website:
www.makingconnectionsoc.org
Parking:
$2 per hour or $8 for a daily permit. Details available online.
Media Contacts:
Frances Teves, Government Relations, 657-278-5876 or fteves@fullerton.edu
Mimi Ko Cruz, Public Affairs, 657-278-7586 or mkocruz@fullerton.edu