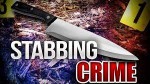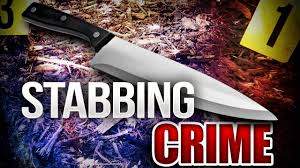 A male 17-year old juvenile was stabbed and killed in Santa Ana today, according to the SAPD, Case Number 16-23667.
At about 12:50 p.m., SAPD police officers responded to the Santa Ana Riverbed at 2700 W. First Street and found the male juvenile stabbing victim.
Witnesses reported that the victim, whose name is not yet available, had been walking in the river bed when a male approached him and a fight broke out, according to the O.C. Register. The incident is believed to be gang related.
Anyone with information about the incident should contact Santa Ana police at 714-834-4211.
The Santa Ana City Council is meeting tonight. I am sure they will be getting an earful from residents who are fed up with the massive increase in violent crime since inexperienced and ineffective SAPD Police Chief Carlos Rojas took power.
This incident happened in Santa Ana's Ward 5, which is represented by Council Member Roman Reyna. Reyna recently voted against hiring more police officers. He is being opposed in the upcoming November election by Juan Villegas, who has worked in law enforcement for over 25 years.