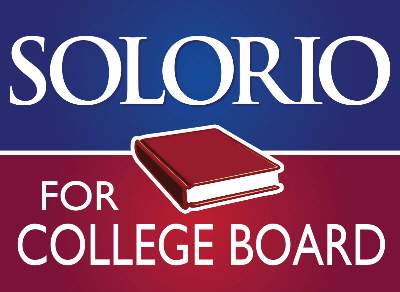 Assemblyman Jose Solorio is hosting a cocktail reception to kick-off his campaign for the Rancho Santiago College District's Board of Education, and to celebrate his 42nd birthday, on Thursday, September 27, 2012, from 5:30 pm to 7:30 pm, at Original Mike's, located at 100 South Main Street, in Downtown Santa Ana.
I don't personally understand the need for a fundraiser, as Solorio is running unchallenged, but perhaps he is intending to use the money to help other candidates? In either case, Happy Birthday Jose!

The admission fee is $42 per person. Sponsorship packages include:
Platinum Sponsor – $5,000
Gold Sponsor – $2,500
Silver Sponsor – $1,000
Bronze Sponsor – $500
Please Remit Checks to: Solorio for College Board  @ P.O. Box 26063, Santa Ana, CA 92799.
To RSVP and for more information, please contact Jose Solorio at (714) 514-6233 or via e-mail at JSolorio@aol.com.