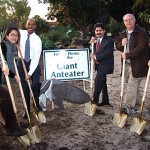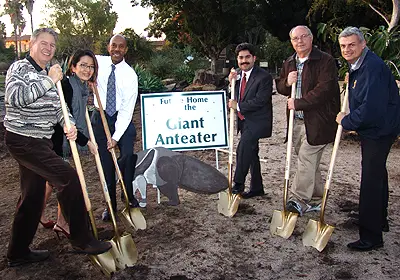 For Immediate Release: May 9, 2011
For More Information Contact: Carol Chamberlain – Office: (916) 319-2069, cell: (916) 804-5355
ASSEMBLYMAN SOLORIO INVITES YOU TO JOIN HIM AT SANTA ANA ZOO FOR "CAPITOL IN YOUR CORNER"
Meet your Assemblyman while enjoying complimentary coffee and pastries.
Santa Ana residents can also enjoy free entrance to the zoo.
ANAHEIM – State Assemblyman Jose Solorio invites you to a "Capitol in Your Corner" event at the Santa Ana Zoo on Sunday, May 15, 2011, from 12:00 p.m. to 3:00 p.m. The Assemblyman will be on-hand at the zoo's main entrance to greet constituents, answer questions and give updates on his work in Sacramento. Complimentary coffee and pastries will also be provided.
"Our Capitol in Your Corner events are a great way for me to engage one-on-one with those I serve by hearing their suggestions and answering any questions they have," Solorio says. "These events allow me to 'bring' the State Capitol to Orange County by being directly accessible to those I represent. This direct connection is invaluable to me in understanding what is most important in the district and in discussing my legislative priorities with constituents."
The Santa Ana Zoo at Prentice Park is located at 1801 East Chestnut Avenue, Santa Ana, CA 92701. With proper proof of residence, the zoo offers free admission to Santa Ana residents on the third Sunday of every month. May 15 is the third Sunday in the month. The zoo is located on 20 acres, hosts more than 270,000 people annually and includes a rain forest, a variety of animals and endangered species, an aviary, an electrical train and a children's zoo.
To RSVP or for more information, contact Lorraine Lazarine-McCarty at (714) 939-8469 or Lorraine.Lazarine-McCarty@asm.ca.gov.
State Assemblyman Jose Solorio is the Chair of the Assembly Insurance Committee and also serves on the Assembly Appropriations and Transportation committees. He represents the Sixty-Ninth Assembly District, which includes the cities of Anaheim, Garden Grove, and Santa Ana. For more information about Assemblyman Solorio, visit www.assembly.ca.gov/solorio.