Shane Barrows, a police officer in Irvine who is raising his children here in Santa Ana, is running once again for Ward 3 on the Santa Ana City Council. That is the seat being vacated by Council Member Angie Amezcua, who was accidentally elected four years ago after she did not spend a dime on her campaign and did not walk precincts. She won that race, we believe, because she was the only woman on the ballot and she used the ballot title "teacher." Her last name was also familiar to the voters as there is an unrelated Amezcua on the SAUSD School Board and defense attorney Alfredo Amezuca, also unrelated, ran for Mayor just a few years ago.
Here is Barrow's bio: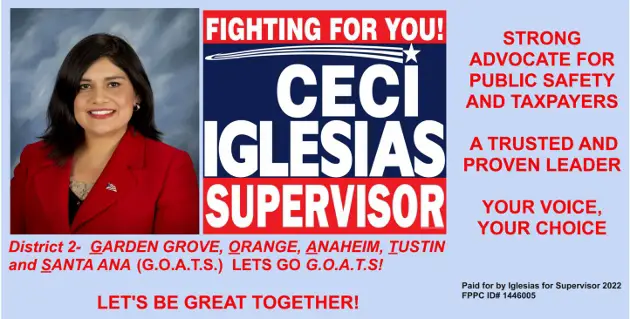 I am, first and foremost, a father and husband.  I have been married for twenty-four years, and have three children under the aged thirteen and under.  Everything that I do, and every decision that I make, is based on how it will affect the well being and security of my family.  The focus of my candidacy and term as a City Council member will be quality of life issues.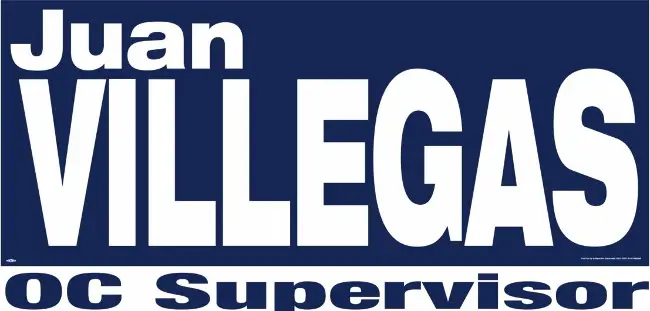 I have worked full time since I was seventeen years old.  I worked full time while attending college full time and supporting my family.  I know the meaning of hard work and long work hours.  I was the first person in my family to attend college.  I set my education goals and achieved them through hard work.  I am proud to have received a Master Degree in Public Administration (MPA) from the University of Southern California (USC), which was the educational goal I set while in high school.  Along the way to that goal, I received a Bachelors of Science degree in Management from Southern Illinois University, and an Associates degree in Criminal Justice from Golden West College.  I am also a state certified substitute teacher in California.
I have been a public servant for all of my adult life.  I am a proud veteran, proud to have served six years of active duty in the U.S. Marines during the first Gulf War, Operation Desert Shield and Storm.  I left the service of my country with an Honorable Discharge and life experiences that can never be duplicated.  Once finished with college, I continued to serve the public by becoming a police officer.  I have now been a police officer for the last nineteen years, working in Los Angeles and Irvine.  I listen to the problems of everyday people, just like you and I, and continuously help them solve their problems or refer them to the proper resources.  I know the issues that affect our community because I deal with them on a constant basis.
I have also been active in my neighborhoods, acting as President and Vice President of my neighborhood association, President and Vice President of John Muir School Site Council, and serving as President and Vice President on the Santa Ana Human Relations Commission.
I have unique qualifications that no other candidate can offer the City Council.  Having been a police officer for nearly 20 years, and being a past president of the Police Officers Association, I have an insiders perspective of police work regarding what tools officers need to do their jobs, what it takes to hire and retain officers, and legal guidelines that our officers need to follow.  I also have vast experience in dealing with homeless issues.  Having worked nearly four years in Skid Row in downtown Los Angeles, and currently being assigned to my police departments Mental Health Team, I understand how to address homeless issues within the letter of the law.  No other candidate can offer these qualifications.
I know which social programs work, and which ones are a waste of money.  I will ensure that our hard earned tax dollars are not wasted.  I believe in transparent government and support our Sunshine ordinance.  There should be no secrecy in how public money is spent or how contractors are selected in bid processes.  I pay my taxes just like you, and I won't let our money go to waste.
I have not asked for or received any political donations from anyone.  I do not owe anyone any favors and am not a city hall insider.  I am an independent thinker, and I call BS when I see it.  I don't talk in circles, and give straight answers.  My decisions will always be based on what is best for the city, not for special interest groups.  I am not a career politician and I am not in this for the money.  I have a full time job that provides for my family.  I am running to provide a safe, clean, productive city that my family can live in.
I respectfully request your vote on November 8th for Santa Ana City Council, Ward 3. Please see my website at www.shanebarrows.com for further information.