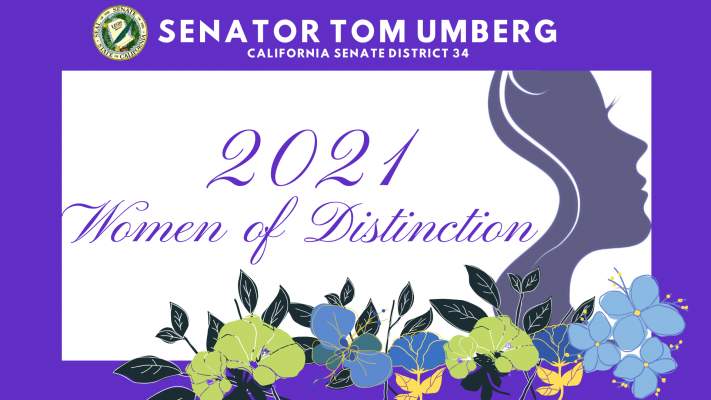 Senator Thomas J. Umberg (D-Santa Ana) announced that he will be hosting his second 34th Senate District Women of Distinction Event this month, in honor of National Women's History Month.
"Our state and nation become stronger with every additional woman who seeks and strives for positive social change," noted Senator Umberg. "As the husband and father of two such strong women, and grandfather of two (soon to be three) granddaughters, I know full well the importance of both fostering education, independence, and confidence in women and respectfully honoring their many achievements. Only by doing so can we pave the path for the next generation of female leaders."
The Women of Distinction Event is held annually in an effort to celebrate both the large and small acts of kindness, resilience, and dedication of the women who work and reside in the 34thSenate District 34. The event acknowledges the women who have excelled in their fields and their achievements in the categories of community, health service, public safety, art & cultural diversity, business, and more.
The 34th Senate District Women of Distinction Event will take place later in March with further details to follow. Nomination forms for the Senator's event are live and can be found on the Senator's website, his social media pages, or at: https://sd34.senate.ca.gov/virtual-women-distinction-event. Nominations will be accepted until March 15th.
Senator Umberg concluded by noting that, "We all know at least one woman in our life who has blazed a path for others, improved their community, or who has just regularly gone above and beyond. I look forward to recognizing some of Long Beach and Orange County's most impressive female leaders. Most importantly, I want to thank all the women who have continued making impacts on our community."