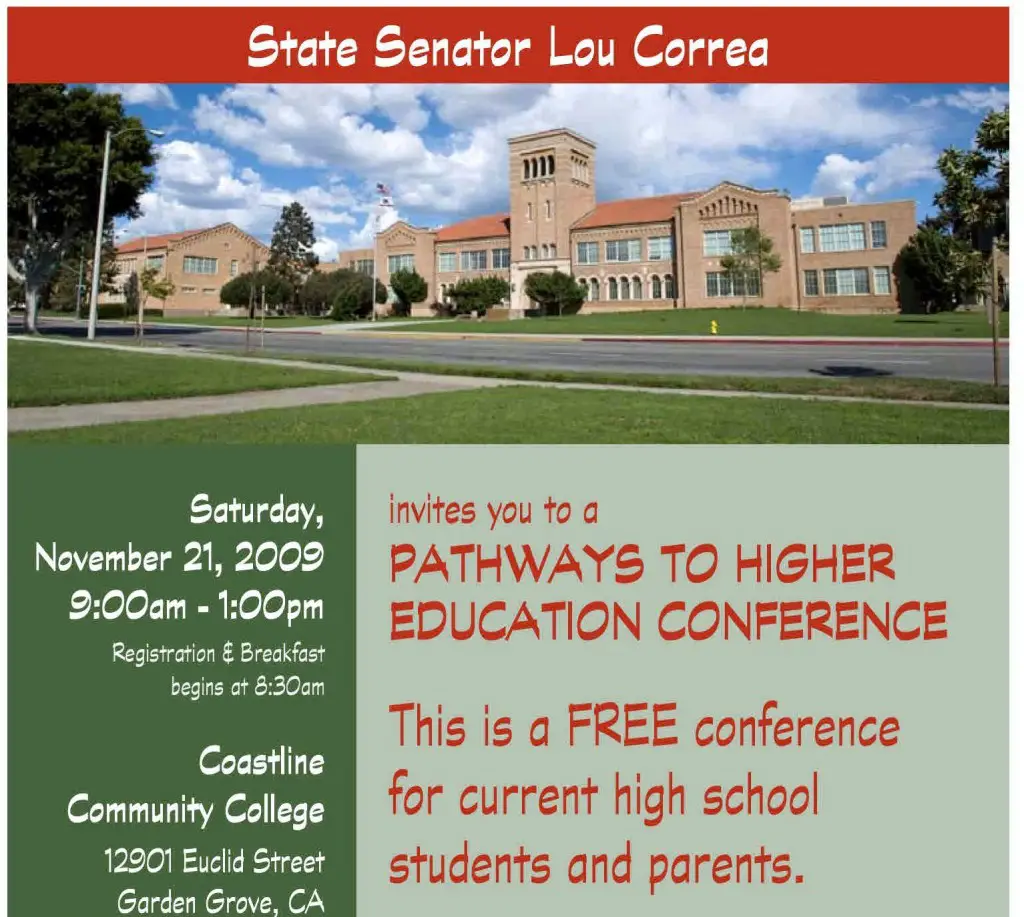 State Senator Lou Correa is conducting a free conference for current high school students and their parents.  The Pathways to Higher Education Conference will take place on Saturday, Nov. 21, 2009, from 9 am to 1 pm, at Coastline Community College, located at 12901 Euclid St., in Garden Grove.  Registration and Breakfast begin at 8:30 am.
The program includes a legislative update and informative workshops on how to prepare for college, leadership skills building, money management and financial aid, Cal Grants, community activism and much more!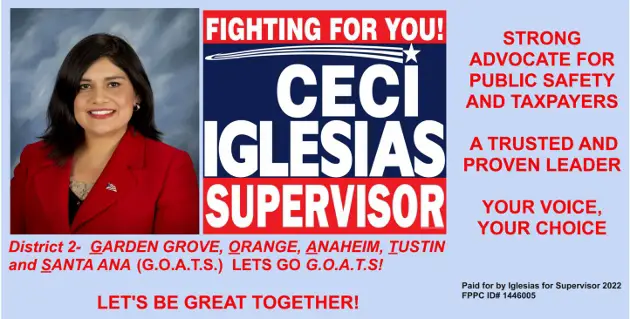 Space is limited. For more information or to RSVP, please contact Julie Nguyen from Senator Lou Correa's office at Julie.Nguyen@sen.ca.gov or (714) 558-4400.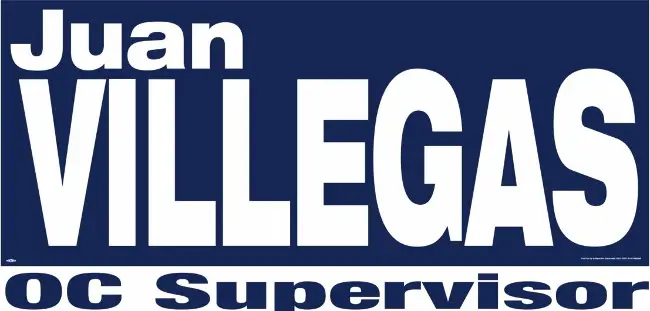 Click here to see the entire conference flier.