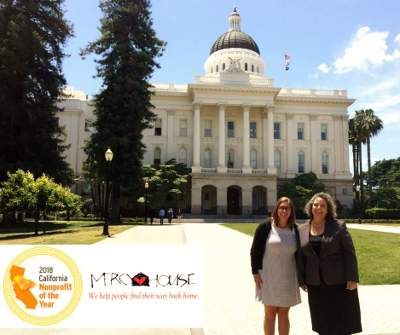 Senator John Moorlach Selects Mercy House As 2018 Nonprofit of the Year
FOR IMMEDIATE RELEASE: June 11, 2018
On June 6, Sen. John Moorlach, R-Costa Mesa, took great pleasure in issuing a resolution selecting Mercy House of Santa Ana as the 37th Senatorial District's 2018 Nonprofit of the Year. The Resolution commends Mercy House "for providing invaluable services to the people of the local area, and applauds it for its long history of community support."
Each year, Mercy House helps hundreds of families and individuals move into their own permanent housing and begin to live a life of stability and self-sufficiency, thereby breaking the cycle of homelessness in families and drastically reducing the rate of families entering homelessness. Mercy House recently opened a housing operation that serves veterans in Newport Beach. The collaborative effort with the city and the contracted developers made the process prompt and transparent, receiving broad support from the city elected officials and community.
Mercy House Executive Director Larry Haynes served with then-Orange County Supervisor Moorlach on the Orange County Commission to End Homelessness from 2011 to 2014. For the June 6 ceremony in Sacramento, Associate Director Patti Long and Director of Development Kara Nguyen accepted the Resolution from Sen. Moorlach at the Annual Nonprofit of the Year Luncheon.
About Senator John Moorlach, R-Costa Mesa:
State Senator John Moorlach represents the 37th district of California, is a trained Certified Financial Planner and is the only trained CPA in the California Senate. He gained national attention 23 years ago when he was appointed Orange County Treasurer-Tax Collector and helped the County recover from its bankruptcy filing – at the time the largest municipal bankruptcy in U.S. history.