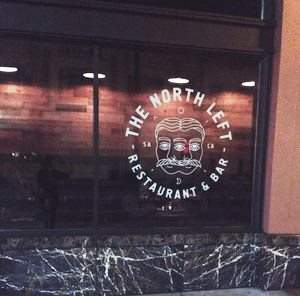 The Crosby in downtown Santa Ana, which closed indefinitely earlier this year after a deadly beating outside the restaurant-nightclub, has reopened as The North Left, according to the O.C. Register.  They opened on June 7, 2014, according to their website.
There is a new chef at this new restaurant – Chef Ryan Adams of Three Seventy Common Kitchen+Drink in Laguna Beach.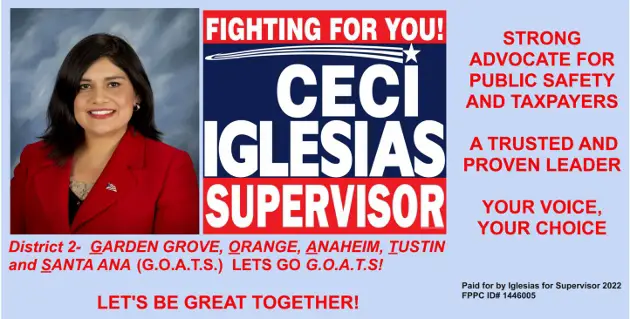 I looked up the Orange County Health Care Agency's record of health violations at Three Seventy Common Kitchen+Drink, and here is what I found: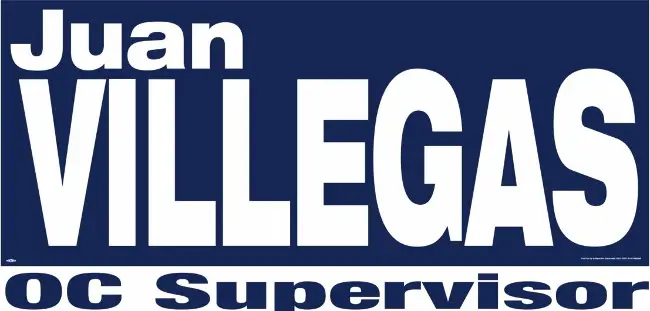 06/23/2014

Unsanitary Equipment/Utensil/Linen/Plumbing

Inadequate Hygiene (Hair/Clothing/Eating/Drinking)

Lack of/Unsanitary/Condition Walls/Floors/Ceilings

Improper Holding Temperatures of PHF

12/05/2013

Improper Reheating Temperature/Practices

Lack of/Unsanitary/Condition Walls/Floors/Ceilings

Uncleanliness of Premises/Trash Storage

Unsanitary Equipment/Utensil/Linen/Plumbing

Improper Holding Temperatures of PHF

Inappropriate Sanitizer Level/ Lack of Test Strips

Lack of/ImproperJanitorial Facilities or Liq Waste

07/02/2013

Unsanitary Equipment/Utensil/Linen/Plumbing

Improper Holding Temperatures of PHF

12/04/2012

Improper Holding Temperatures of PHF

Failure to Comply w/HACCP or TPHC plan not on-site
Food safety was a major issue at The Crosby, but their records of health violations appear to have been removed from the OC Health Care Agency's online archives.  I suppose that is to be expected since they are kaput.
You can read about what the clients of The North Left think about their restaurant on Yelp.  Here is an interesting summary of the food:
Food – Unfortunately, I was somewhat less enamored with the food for a number of reasons as follows:

Chicken Nuggets – These were essentially deep fried small pieces of chicken. Nothing that exciting. Nice and moist on the inside with a good, crunchy coating. No flavor to them. They were accompanied by a very small (too small) little cup of dipping sauce, that according to the menu, was flavored with bbq, maple and bourbon. The sauce did not taste like maple or bourbon. And, it tasted a little of bbq sauce (a little) and was more vinegary and tangy. Kind of disappointing because I was looking forward to tasting the maple and bourbon combined with the chicken nougats. You know. Like the Roscoe's waffle and chicken kind of groove. The price point for this appetizer was too high at $12. Not worth it. I did not think that the dish was that great.

Oxtail – At $15, I felt that I was overcharged for what I received. The appetizer consisted of one small joint of oxtail with a meager amount of meat on it set over a bed of pasta and some type of bean. My dinner companions and I were able to scrape a tiny amount of meat from the oxtail joint. Just a tiny, eeny bit of meat. Bummer! And, the meat from that was perfectly braised, moist and flavorful. Excellent flavor. But, we ended up almost stabbing each other with our forks to scrounge over the meager amount of meat. I thought that there was going to be a brawl! The pasta was just okay. I would have expected that the pasta would have been much more flavored by the unctuous, braised oxtail meat. The price point was far too much for what was provided. Despite the good flavor of the meager portion of oxtail meat, I would not order the dish again because I felt short sheeted. I have had other oxtail dishes at the same or close to price point with at least three joints of the oxtail.

French fries – Nothing special at $5. They were not crunchy on the outside and did not have any distinct yummy potato flavor and were kind of bland. They should have at least been double fried to make them crunchy on the outside and moist on the inside. A garlic aioli dipping sauce and a house made catsup was provided in tiny little (not hardly big enough) dipping cups. The garlic aioli did not taste like garlic and instead, tasted like plain mayonnaise. The house made catsup on the other hand was very good. It had a little spicy kick to it and a little smoke after note.

Pork – After sharing these appetizers, we were still pretty hungry. Not because we are gluttonous. But, because the three small plates that we ordered were really small. So, we ordered the "Pork" "share" dish at $40. The amount of food in this dish was fairly substantial. It appeared to have been designed to feed about three people. There were four medium size pieces of what appeared to be pork shoulder and two fairly large clumps of what they called "confit" pork but just looked like pulled pork laid on top of grilled arugula and radish. This was accompanied by three grilled halves of peaches and there was a too small serving of what appeared to be a peach compote that was somehow made acidic which was a good touch to offset the richness of the pork. The pieces of pork were tender and had a slight smokiness (not enough smokiness) flavor to them. Unfortunately and to our disappointment, the pork pieces were lukewarm or not even warm. The "confit" pork was lacking in flavor. And, most good confit that I have previously eaten is very moist. This confit pork was a little dry. The peach compote and grilled peaches were a good accompaniment to the pork with their tangy, slightly acidic flavors.
The North Left is located at 400 N Broadway, in Santa Ana.
Their hours are: Mon – Fri: 3:00 pm – 2:00 am; Sat: 5:00 pm – 2:00 am.
Their phone number is: (714) 543-3543.
We can only hope that Chef Adams will find a way to prepare food at The North Left in a clean environment and to the food safety standards enforced by the OC Health Care Agency.  And hopefully security will be better at this joint than it was at The Crosby.