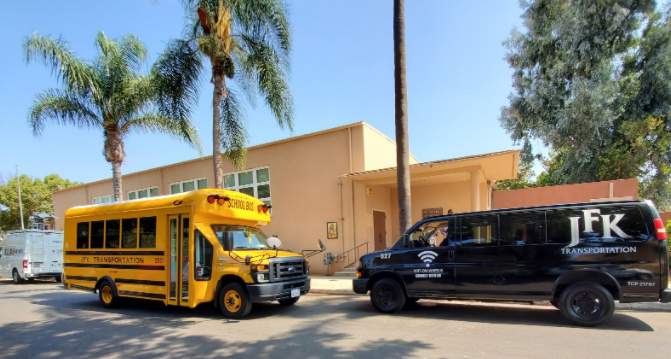 (Sept. 1, 2020) – Students in the Santa Ana Unified School District (SAUSD) who continue to struggle connecting to their virtual lessons because of spotty internet coverage will soon receive support from school buses and vans traversing the city, offering 5G WiFi access points.
SAUSD has partnered with its bus contractor JFK Transportation to send "WiFi on Wheels" vehicles to some of the communities with the densest populations, and most spotty internet service. The goal is to offer another layer of internet coverage to SAUSD students so they can meet with teachers, and complete lessons as the district remains in a completely virtual learning environment.
SAUSD already provides Chromebooks and WiFi hotspots to all district students who need the devices. But often, internet traffic in dense neighborhoods stymies speeds. The WiFi vans and buses are equipped with wireless routers that can provide service for as many as 200 students spread across an area of three football fields.
Five WiFi vans were deployed through the district Tuesday as part of a pilot of the program. Eventually, as many as 150 buses and vans will be available to travel across the district.
Each WiFi vehicle will remain parked in a neighborhood for the entire school day to ensure students stay connected until instruction ends for the day. The mobile WiFi program will continue until after all students return to school full time.