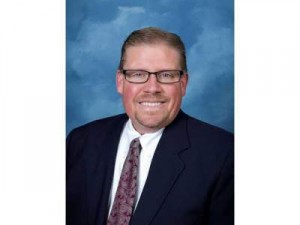 Chad Hammitt, the SAUSD's  Assistant Superintendent in charge of Personnel Services has quit, after 16 years in Santa Ana, not long after SAUSD Superintendent Thelma Melendez de Santa Ana announced her retirement.
Hammitt is joinin the Saugus district. He grew up in Ventura and is in the process of earning his doctorate in education from the University of Southern California, according to the Santa Clarita Valley Signal.
Hammitt will start his new job in June – right around when Melendez de Santa Ana will be retiring.
Sources tell me that Hammitt, who is supposedly a good guy, may be getting out before the SAUSD completely implodes.  I am told that something big is brewing and a very huge scandal may be on the verge of breaking at the SAUSD.