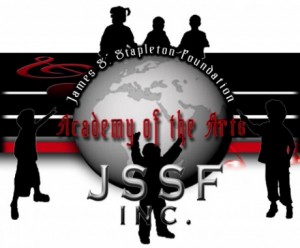 The Stapleton Foundation Academy of the Arts "Santa Ana's Youth Community Block Party"
ORANGE COUNTY'S HOTTEST YOUNG ARTIST Live Entertainment all day long!! Youth performances, Carnival style games, Face Painting, Water Slides, Jumpers, & much, much more!!! Come join us for a day in celebrating our youth!
We will have live youth performances in the fields of music, martial arts, dance, choirs, drama, & more! Come taste the foods of multiple different cultures and ethnicities! Shop around our retail booths for clothing, jewelry, arts & crafts! This is an event for the entire community, so make sure that you don't miss it!
Refer to the attached FLYER1 or FLYER2 for additional information.
Location: 1309 w. 2nd St. Santa Ana ca. 92703
Time: 11:00am till 7:00pm
For more info call: 714-514-2322 or 888-243-3295
SPONSORED BY:
Johnson Chapel A.M.E, M.A.G.I.C, the Stapleton Foundation, Bordeaux Community Center, Denny's, YMCA of Santa Ana, and many more!!!!