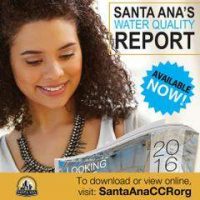 City of Santa Ana
Community: It's That Time Of Year Again! The 2016 Water Quality Report Is Here!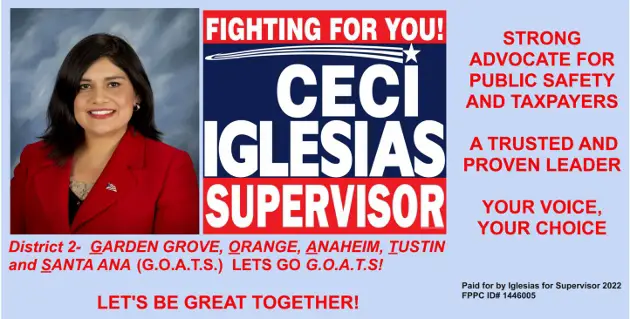 You may have seen a special insert and notices on your water bill. Or perhaps spotted advertisements around town while waiting for the bus. Yes, it's that time of year again! Be sure to visit santaanaccr.org to view or download Santa Ana's 2016 Water Quality Report, also known as the annual Consumer Confidence Report (CCR).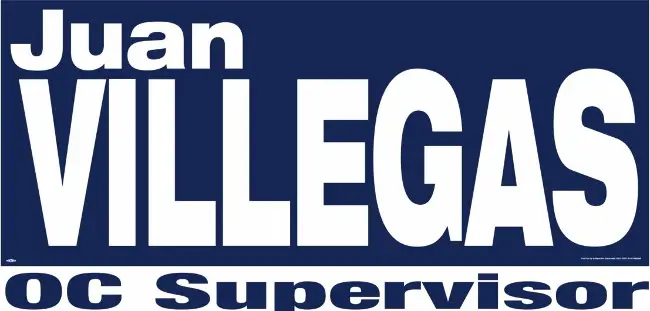 The report details the quality of Santa Ana's water and we're proud to report that our award-winning water agency continues to maintain the highest standards. The information presented in this report is important to all residents.
It can:
• Help you make health-based decisions about your drinking water
• Offer ways you can save water and money
This year's theme "Looking To The Future" features new developments within the Public Works Agency and the projects, which are essential to our community's safety, health, and quality of life. You'll also learn more about City Councilmember Vicente Sarmiento, his role with the OCWD, and how it benefits the community of Santa Ana. An update on the drought and information about the Water Cycle will help you understand why protecting our groundwater is important to a sustainable future for all. And, you'll read about the Water Resources Division hard at work, where protecting your health and safety is its highest priority.
We hope you will enjoy the convenience of visiting SantaAnaCCR.org to view the CCR online, print articles, or download and print your own copy of the entire report. For residents who do not have Internet access, please call 714-647-3320 or email info@SantaAnaCCR.org to request a hard copy.