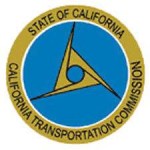 City of Santa Ana
Community Alert: CALIFORNIA TRANSPORTATION COMMISSION (CTC) AWARDS CITY AN ADDITIONAL $1.5 MILLION IN ACTIVE TRANSPORTATION FUNDING
SANTA ANA, CA (November 24, 2014) – The City of Santa Ana was recently awarded an additional $1.5 million in Active Transportation Program (ATP) Cycle 1 funding for two more projects by the California Transportation Commission (CTC).
"Keeping our roadways safe for all modes of transportation is a major priority for the City. This is great news for the City because when combined with the six projects approved in August, it means the City will receive a total of about $4.8 million dedicated to bicycle and pedestrian improvements," said Councilman Vincent Sarmiento.
"As the fourth densest city in the nation, many of our residents are more reliant on alternative modes of transportation than in most California cities. The approved projects will aim to reduce vehicle speeds, accommodate non-motorized transportation, and provide more aesthetically pleasing roadways," said Councilwoman Michele Martinez.
The new projects will include:
Improved crossing treatments along the popular Maple Bicycle Path
A Safe Routes to School project at Monte Vista Elementary School involving upgraded signage, traffic signal modification and an educational component to the students.
In August, the City was awarded $3.3 Million in funding for the following projects:
A project to implement bike boulevards on Bishop Street, Pacific Avenue, and Shelton Street;
Installation of Class II bike lanes on three arterial Newhope Street, Civic Center Drive, and Grand Avenue;
A Complete Streets Plan for five residential neighborhood corridors;
Three Safe Routes to School projects at Heninger, King and Washington Elementary Schools involving upgraded signage, traffic signal modification and an educational component to the students.
The approved projects will include significant community outreach and involvement, focus on safety, and serve disadvantaged segments of the City.
"The City's Public Works Agency has been successfully pursuing various state and federal grant opportunities in order to generate necessary funding for implementation of different components of City's high priority transportation programs such as "Traffic Calming", Pedestrian and bike safety, as well as expansion of multi-modal transportation options," said Executive Director of Public Works, Fred Mousavipour.
The projects will further the City's implementation of bicycle and pedestrian facilities and programs considered as the City prepares the update of the Circulation Element and creates the Bicycle and Pedestrian Master Plans.
###