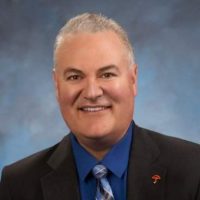 Supervisor Andrew Do appointed Art Pedroza to the Orange County Emergency Medical Care Committee (EMCC) to represent the First District.
Art is a 30 year Santa Ana resident of experience in occupational safety and over 8 years of experience in risk control for both insurance brokers and carriers. Art has also served as an Adjunct Professor at Cerritos College for over 13 years.
Art graduated with a Bachelor of Science in Business Management, a Master's in Business Administration, and a Project Management Certificate.
The EMCC acts in an advisory capacity to the County Board of Supervisors and to Orange County Emergency Medical Services on all matters relating to the emergency medical services provided in Orange County. The EMCC reviews issues relating to ambulance services and emergency medical care operations throughout the County.
We are glad to have Art representing the First District on EMCC.