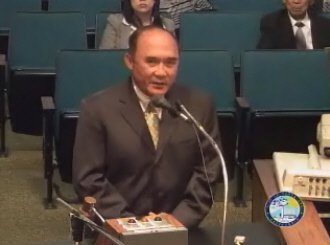 I wrote a post recently bemoaning the lack of Latino candidates for the Orange County's Board of Education, in the Latino-dominated First District, which is currently represented by Republican Long Pham.  Now there are two other candidates in the race – Santa Ana Parks and Recreation Board Member Ken Nguyen, and an unknown candidate named Anita Mathur.
Nguyen has reportedly been making the rounds to get support for his campaign. I hear that he has met in recent weeks with State Senator Lou Correa and Assemblyman Jose Solorio.  I thought Solorio might be interested in running for the First District, but perhaps not?
I am also hearing that Pham might not run for reelection, as he thinks he can win in the open primary for the 72nd Assembly District, where there are a number of other Republican candidates running, including Huntington Beach Council Member Matt Harper and Los Alamitos Council Member Troy Edgar.  Democrat Joe Dovinh is also running against Pham, splitting the Vietnamese vote.
Click here to read the rest of this article.